HTC U11 US release today: What you need to know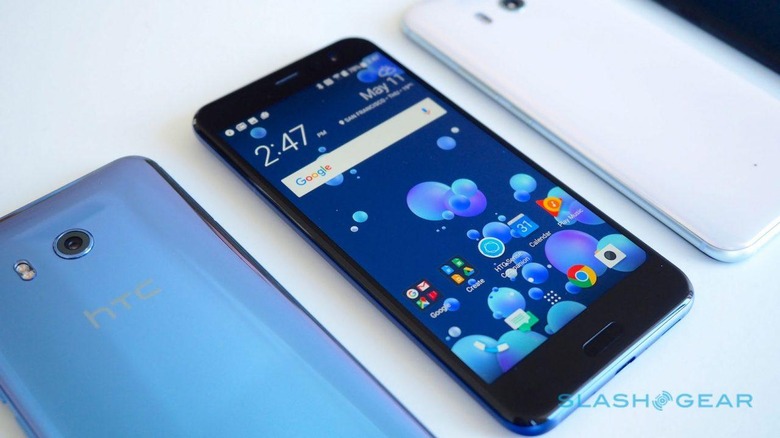 We may receive a commission on purchases made from links.
It's a fairly exciting time to be an HTC fan, as strange as it may be to say so. The company's newest phone, the HTC U11, has released to surprisingly stellar reviews, and after a short pre-order period, it's available to purchase now. You can buy directly from HTC either on the company's website or through Amazon, while Sprint will be the only carrier offering the phone in-store.
If, by chance, you don't have Sprint but still want an HTC U11 for yourself, then you'll be pleased to know that the version being sold through HTC and Amazon is GSM unlocked. This, of course, means that the phone isn't tied to any specific carrier, which gives you a certain amount of freedom you don't usually get when buying subsidized devices.
On its website, HTC says that the unlocked version of the U11 is compatible with a variety of carriers in the US. This includes big carriers like AT&T, T-Mobile, and Verizon, along with smaller or regional carriers like Cricket, MetroPCS, Straight Talk, and NET 10. The only downside to purchasing an unlocked phone is that you need to pay for it all upfront, as you aren't signing a contract that comes with a subsidized phone.
READ MORE: HTC U11 ReviewSo, how much will the HTC U11 set you back should you purchase it unlocked? $650, which is actually a little less expensive than some of the other flagships out there. With Amazon, you'll need to pay all of that when you purchase the phone, though when buying through HTC, you do have the option to finance it with PayPal credit.
The phone certainly has the hardware to justify such a price, as it comes packing a Snapdragon 835, 4GB of RAM, and a 5.5-inch Quad HD display. It also happens to have a camera that secured DxOMark's highest rating and a bevy of other features, such as HTC EdgeSense and IP67 water and dust resistance. It's certainly an impressive phone, but can HTC get people to buy it? It'll be interesting to see how the HTC U11 performs, but for now, head down to the comments section and let us know if you're planning to pick it up.
SOURCE: Amazon