HTC U11+ official: 6" translucent-backed Oreo, but bad news for US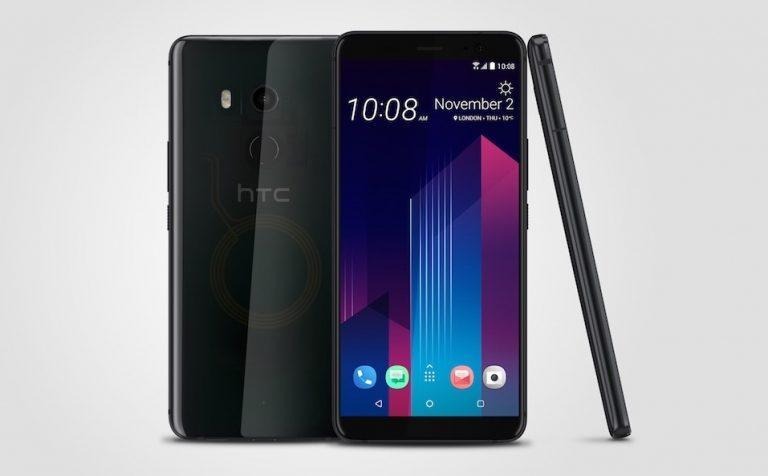 Here's the good news: the HTC U11+ is real, and it's even more delicious than the HTC U11. Ready for the bad news? HTC isn't going to sell it in North America. Yes, you read that right: there's a new HTC flagship in town, but you probably can't buy it.
Consider us disappointed, if not entirely surprised. The U11+ is so similar to the U11 as to be almost identical: it has the same Qualcomm Snapdragon 835 processor and the same 4GB of RAM and 64GB of storage, though there'll be a 6GB/128GB version for some countries. Both have a 12-megapixel UltraPixel 3 camera on the back, with optical image stabilization and f/1.7 aperture.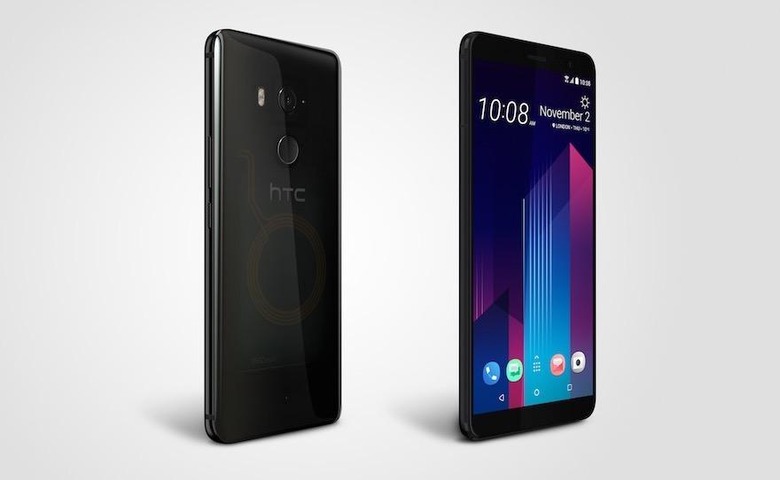 The U11+ has an 8-megapixel camera on the front, with f/2.0 aperture, and support for Hi-Res Audio stereo recording. There are HTC BoomSound HiFi Edition speakers, aptX Bluetooth 5.0 support, and HTC's USonic USB-C speakers with active noise cancelation. As you might expect, there's the Google Assistant, Amazon Alexa, and HTC's own Sense Companion, with wake-word triggering for Google and Amazon's assistants.
The HTC Edge Sense squeeze-launcher has been carried over, complete with a new radial launcher menu, as has the IP68 water and dust resistance, and the U11+ can handle microSD memory cards up to 2TB. In some geographies, there'll be dual-SIM support for the LTE radio.
So where are the differences? Primarily it's the bigger display, now a 6-inch Quad HD+ 2880 x 1440 Super LCD 6 panel with an 18:9 aspect ratio. It's protected with Gorilla Glass 5 and, since there was no longer space on the 158.5 x 74.9 x 8.5 mm, 188 gram handset, the fingerprint reader has moved from under the display to the back of the phone.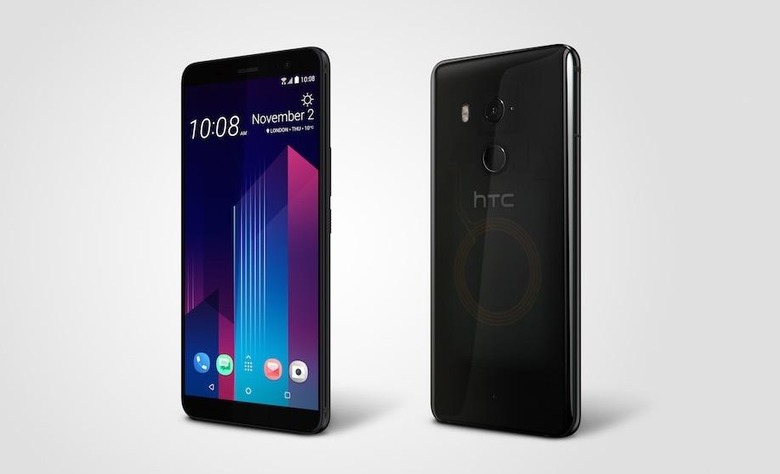 Inside, there's now a 3,930 mAh battery, which HTC says should last for up to 25 hours of talkative. It supports Qualcomm's Quick Charge 3.0, but there's still no wireless charging option, sadly. However, you do at least get to see more of the insides, with HTC adding a Translucent Black finish that allows you to see through the rear of the phone. It'll also be offered in Ceramic Black and Amazing Silver.
While you'd think it would be a no-brainer to launch a phone like the HTC U11+ in the US, according to Nigel Newby-house, VP of Product Planning at HTC, that's actually not the case. "There are some markets where we'd have more success with the 6-inch device," he explained to me, name-checking places like Taiwan, China, and Europe.
"Here in the US, aside from us not seeing great success with a bigger screen device, there's a couple of other reasons," he told me. These generally come down to timing, in fact: HTC has found that mid-lifecycle refreshes tend to frustrate, rather than delight, its customers. "They've bought their beautiful, shiny new U11 three months ago," Newby-house says, "and it suddenly makes them feel like they've got the "older" product."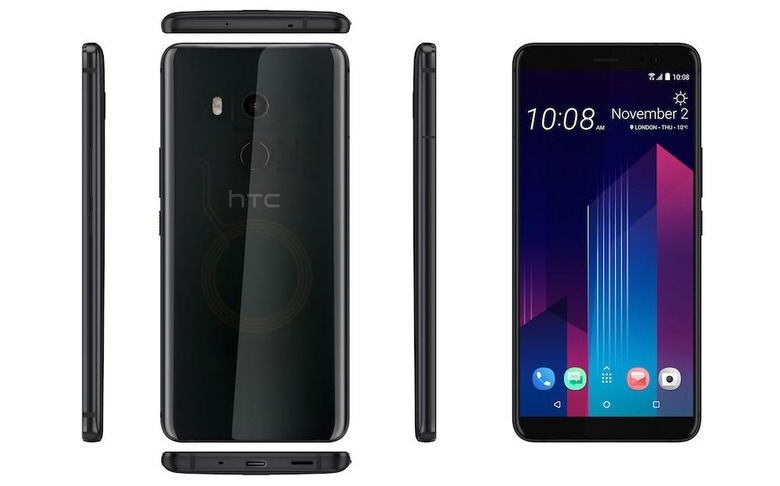 NOW READ: HTC U11 Review
Even if HTC were to risk that ill-will, the product planner argues, sales still probably wouldn't be high. That's because, even though the U11+ might be appealing, buyers will most likely wait because they know a newer flagship is coming in 2018.
HTC's reasoning is likely to prompt some serious discussion among the phone-maker's fans, not least those who have wanted a transparent back on a device for many years. Pricing and specific availability are yet to be confirmed.