HTC U11 life looks great, but the price looks even better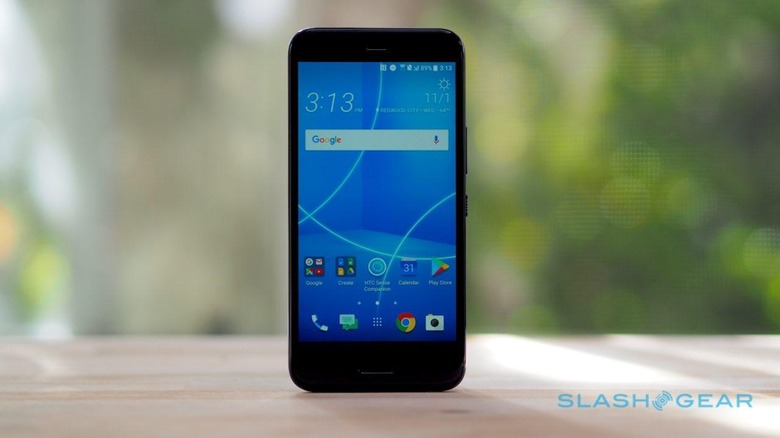 HTC has a new smartphone, but if you were holding out hope for the U11+ flagship, reset your expectations. Instead, the big news today is the HTC U11 life, a trimmed-down version of the U11 that the phone-maker is hoping will give it some action amid the midrange. Taking the best of the full-sized phone, and shrinking it down to something more accessible, the U11 life will be offered as a T-Mobile USA exclusive in the US.
Of course, HTC is no stranger to making slimmed-down versions of its phones. The U11 life follows in the metaphorical footsteps of the A9 and One mini, though hopes to make more than a splash than each of those devices.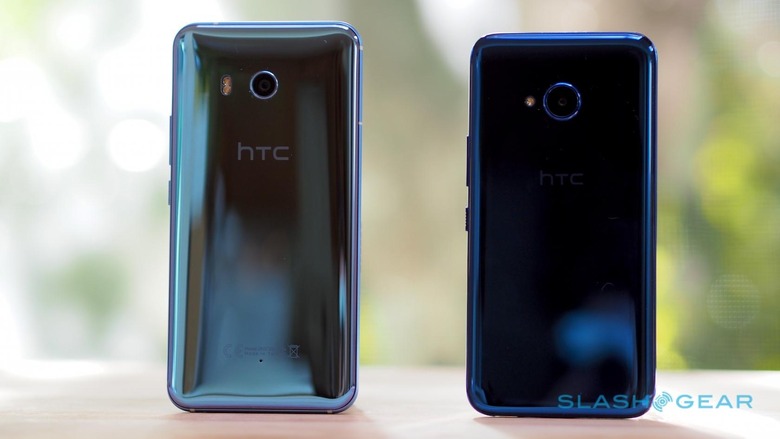 Success, Nigel Newby-house, VP of Product Planning at HTC, says, comes down to three factors: pricing, design, and specifications. "On some of those early attempts to that mid-tier space," he conceded to me, "there's been one of those things which haven't hit the mark." The U11 life is HTC's best attempt to score in all three categories.
On the design front, it's clear where the relationship lies. The 149.09 x 72.9 x 8.1 mm, 142 gram body has the same aesthetic as the slightly larger U11, though where that phone is aluminum the U11 life is acrylic. HTC has picked the same Sapphire Blue as is available on the U11 as the launch color for the U11 life: it's apparently the company's most popular finish.
HTC puts the color coating on the second surface, underneath the top layer of acrylic. That makes it more scratch-resistant, as well as giving some interesting reflections as you move the phone in the light. There's IP67 waterproofing too, while the squeeze-to-launch Edge Sense shortcut system (which Google borrowed for the Pixel 2) is carried over, and still works even if you're wearing gloves.
On the front, there's a 5.2-inch Full HD Super LCD screen, covered in Gorilla Glass. Inside, Qualcomm's Snapdragon 630 octacore is found, along with 3GB of RAM and 32GB of storage. That's in the US at least; in Europe, there'll be 4GB of RAM and 64GB of storage, and it'll run Android One. Either way, you get a microSD slot, USB-C, WiFi a/b/g/n/ac, Bluetooth 5.0, and NFC.
The battery is a surprisingly conservative 2,600 mAh, though Newby-house insists that, thanks to the Snapdragon 630 and other power management, the U11 life should last as long in typical use as the U11 does. There's 5V, 2A charging, with a 10W charger in the box, though it's not quite as fast as Qualcomm's Quick Charge 3.0.
As for the camera, there are 16-megapixel sensors front and rear. On the back, it's paired with phase-detection autofocus (PDAF) and an f/2.0 aperture lens, and supports 4K video recording and HDR Boost stills. The front, meanwhile, gets fixed focus and 1080p recording. On the audio side, there's HTC's USonic active noise-cancelling USB-C headphones in the box, and the U11 life will do high-res audio recording.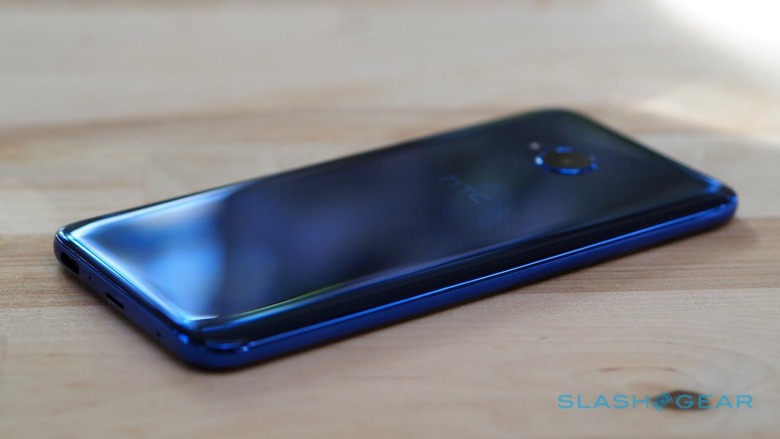 HTC will launch the U11 life with Android 7.1 and its own HTC Sense interface; an Android Oreo update is expected within thirty days of release. Along with Edge Sense there'll be the Sense Companion, offering contextually-relevant suggestions, and both the Google Assistant and Amazon's Alexa. Since the Snapdragon 630 doesn't support dual wake-words, mind, you'll have to trigger Alexa manually since the phone will only be listening out for "Ok Google"; you could, however, map Alexa to Edge Sense.
NOW READ: HTC U11 Review
So that's the specs and the design, but what about the third factor: price? HTC will be selling its own version of the U11 life, unlocked and SIM-free, through its online store from today. It'll support T-Mobile USA and AT&T, and be priced at $349. T-Mobile, meanwhile, will be announcing its own pricing shortly, but it's expected to be "even more aggressive" than HTC's, Newby-house tells me.
Whatever it ends up being exactly, it makes the U11 life a very competitive phone. Pricing outside of the US will be too: £349 in the UK, and 379 euro in Europe. "In a consumers mind, 100 dollars, 200 dollars doesn't make much difference," Newby-house says, "they think 'I might as well just spend the extra and get the flagship'." This time around, HTC is doing everything it can to make sure that decision isn't quite as easy.
Update: T-Mobile has confirmed its pricing this morning. The U11 life will be available for $300, or on a $12/mo payment plan for 24 months, after $12 down.