This HTC U11 app is a must-have for owners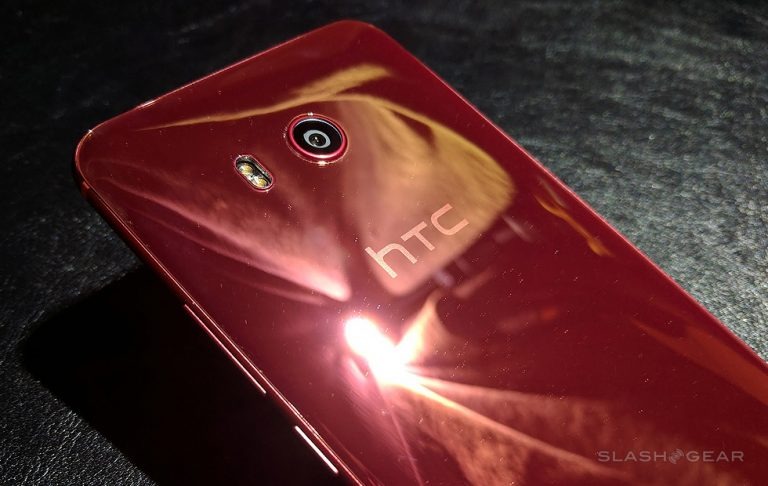 The HTC U11's most intriguing – and arguably underutilized – feature is getting supercharged, though it's not the Android phone-maker's own handiwork. Instead, the developer community has stepped up to unlock the potential of Edge Sense, the squeeze-to-launch shortcut system HTC introduced on the U11. If you're a U11 owner, it has the potential to be the must-have app for the phone.
HTC was always enthusiastic about the future potential for Edge Sense, though the company opted to play it safe with the technology's first launch. Although the sensors built into the sides of the U11 are capable of recognizing a broad range of pressures – and, indeed, the system can be customized to suit the strength of grip an individual user prefers – out of the box only two actions are supported.
Similarly, the things Edge Sense can trigger is a fairly short list as well. You can launch applications or the camera, trigger the voice assistant, take a screenshot or start an audio recording, or toggle the WiFi hotspot. HTC has said it will consider adding new functionality over time, but exactly when that will happen remains to be seen.
Into the gap comes a new app to do it today. Dubbed Edge Sense Plus, it's the handiwork of two XDA Developers notables. It effectively adds a whole extra layer of context to the system, in addition to a third trigger: you can now double-press as an activation, along with the usual single and long presses.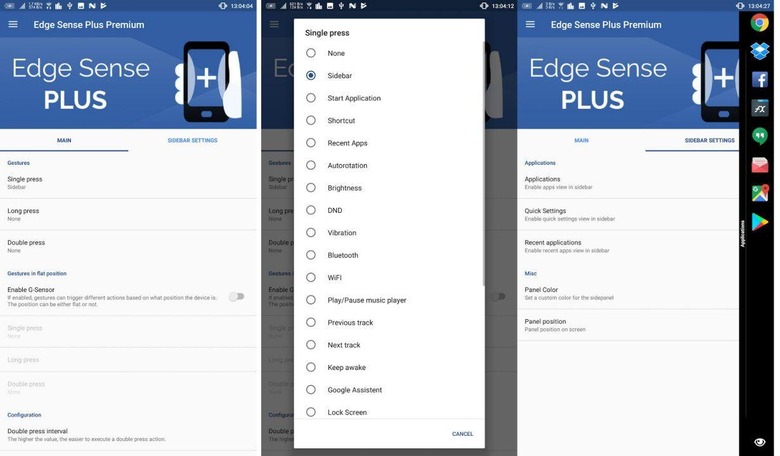 On top of that, Edge Sense Plus can use the phone's G-sensor to track whether it's on a table or being held at the time, changing what the gestures trigger accordingly. There's the ability to not only launch apps but Tasker tasks and many of the U11's settings. You can even have different gestures control different things on a per-app basis.
In addition, there's a sidebar which can optionally be triggered with an Edge Sense Plus gesture. That has a variety of customizable app launcher, settings, and recent-app shortcuts.
NOW READ: HTC U11 Review
Edge Sense Plus will work with a stock U11, but there's a paid upgrade and a Magisk module that, if the phone is rooted, unlocks new features. For example, if the screen is off and there's a lock screen set, the free version of the app won't be able to trigger gestures when the phone is squeezed. The upgrade also adds things like pocket-detection.