HTC Touch2 gets Russian review: decent for entry-level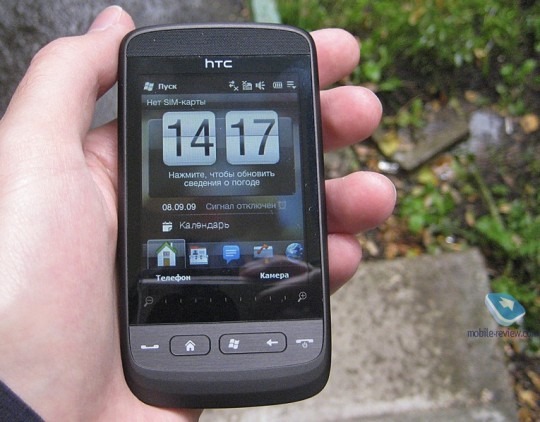 HTC's Touch2 was a strange little smartphone injection into the midst of Nokia World last week, but the entry-level Windows Mobile 6.5 handset still has some charm with its new Sense-inspired UI.  Perpetually-premature Mobile-Review have managed to score an early model to review, and have been putting it through its paces.
The 2.8-inch QVGA display may be compact, but it shows off the latest version of TouchFLO well; it's when you look at it next to the HTC Hero, as you can see in the gallery below, that the similarities become clear.  Reviewer Artem found call quality – of his admittedly pre-production version – good, with a loud speaker, while the 3.5mm headphone jack is a nice addition from a firm that used to demand an adapter dongle be used.
The camera, though, is said to be "far from good", and the buttons aren't especially comfortable to use.  However battery life is excellent, the resistive screen is responsive and the price looks to be low enough to make this a decent entry-level WM6.5 device.  It's expected to arrive in the UK on October 6th, with further Europe and Asia availability in Q4 this year.