HTC Titan II Hands-on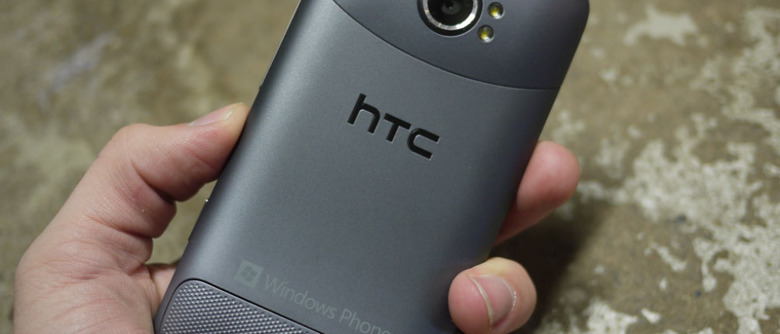 We're getting our first final-product hands-on experience with the HTC Titan II here at the end of the week, and with its seemingly large 16 megapixel camera, Windows 7.5 Mango, and 4.7-inch display, it appears we've got a beast in our fingers. To be sure, we've also got the iPhone 4S and the HTC One S here to compare to in brief – for their cameras, mostly. What you'll find here in this first hands-on post is that this device is more than up to the task of being a fabulous Windows Phone – but is the smartphone you're looking for?
Our hands-on experience here is broken into two parts so it's all a bit more digestible to those of you familiar with Windows Phone. I say such a thing because when it comes to software, this device isn't really any different from any other Windows Phone device other than the few updates Windows Phone 7.5 Mango brought to the experience. Instead what we'll be concentrating on here most is the elements that make this device unique – namely its camera, its size, and the quality of its hardware build.
The display you're working with here is a 480 x 800 pixel S-LCD 4.7-inches in size. That means its pretty big, but it's not the sharpest smartphone in the market at 199 ppi. The display is covered by a piece of reinforced glass that's curved at the bottom – a really classy touch that'll make it easier to pull out of your pocket when you've got slippery fingers. On the back is a set of several panels of soft plastic – the bottom being a SIM card slot cover as well and having a 3D pattern that, once again, makes this phone extremely easy to grip.
The HTC Titan II has 4G LTE connectivity thanks to AT&T, and it's 1.5GHz single-core Qualcomm Snapdragon S2 processor should be more than powerful enough to run any app or function Windows Phone 7.5 and the apps on the platform thus far. Have a peek at the photos above and below, the timeline leading up to this point in our HTC Titan II experience, and the hands-on videos of course as well. Then expect a full review of this device soon!