HTC teases next "One", could be low-cost M8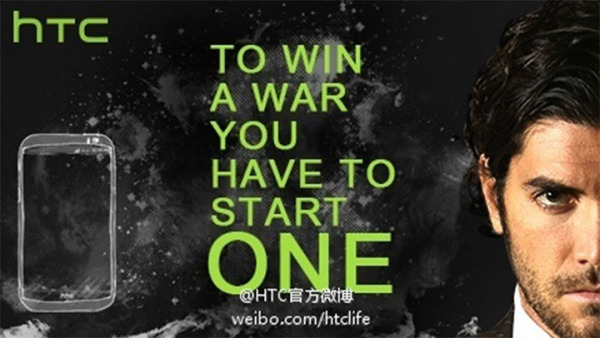 There's little doubt now that the HTC One line of smartphones will continue after the HTC One (M8). HTC's micro-blogging personality at Sina Weibo – HTC Life – has released a trip of images that, paired with comments – suggest they're off to the races again. This next device will be ever-so-slightly more blunt than its predecessor, and won't be entirely unlike the most recent "Desire."
Beyond strange are the translated (roughly) phrases that accompany each of the images shared this week. The first image – the one you see above with the John Stamos-like fellow, includes the phrase: "In the fashion world, you want to win the war, the first to launch a war."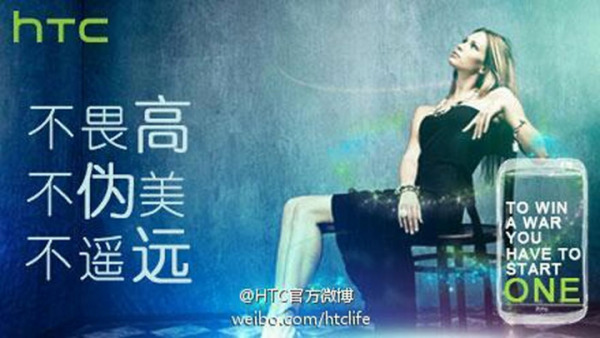 Above you'll see a woman reclining near the smartphone in question, this poster accompanied by the phrase "This time, the world's "Boom" I see!" Below the image with a leaning woman with a hat is accompanied by the phrase "Fashion does not mean luxury, but things over the value."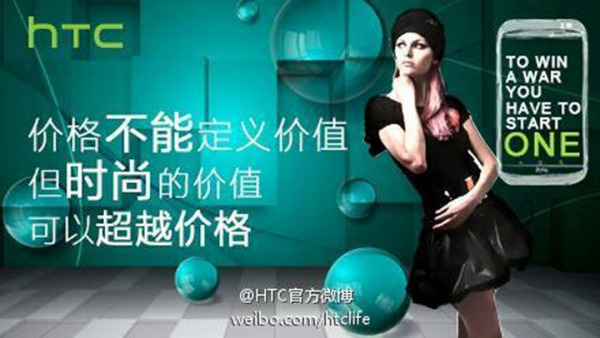 One possibility is that this is the HTC Desire 610, first revealed at Mobile World Congress 2014. That model does not have "One" in it's title, however, so we may be looking at something completely new.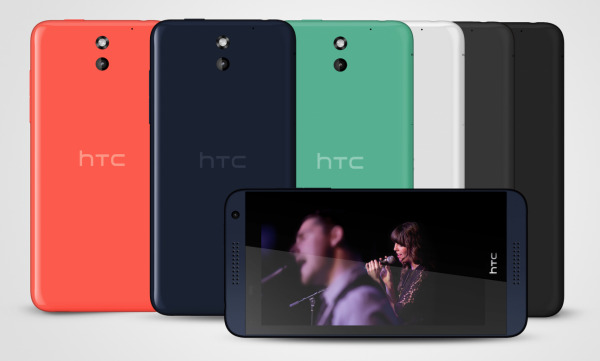 Another possibility is that this is the fabled HTC One (M8) Ace. There was a device code-named HTC Ace back in 2010 – this is not that.
Instead the HTC One (M8) Ace would be the HTC One (M8) with most, if not all of the features of the HTC One (M8) – all save the metal covering. This would be a polycarbonate affair. Sound like a good way to knock down costs to you?