HTC suffers weakest ever quarter after One delays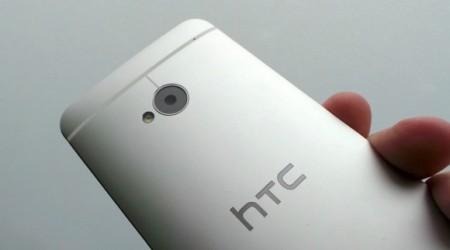 HTC hoped the One would turn its fortunes around in 2013; instead, delays in its launch have left the company posting its weakest quarterly financial result in its history. A net profit of just 85m Taiwanese dollars (US$2.85m) for the three month period at the start of the year was down from the NT$1bn HTC posted in Q4 last year, having only put the One on sale in a fraction of the countries it had expected to.
The original plan was to have the new flagship on sale across eighty countries before March was through, beating Samsung's Galaxy S 4 to market and ending Q1 2013 on a high. Instead, HTC managed to launch in just three locations, and will not expand to North America, other European countries, and Asia-Pacific until the end of April.
At fault, Bloomberg reports, is a shortage of camera components. HTC stepped off the megapixel bandwagon with the One, opting to chase a smaller number of larger pixels – and reap the benefits in increased light sensitivity – rather than squeeze a greater number of smaller pixels into its metal-bodied phone.
That strategy resulted in a custom-designed "UltraPixel" sensor for the One, but sufficient supplies of the new CMOS have apparently hamstrung HTC's roll-out schedule. It's unclear if the shortage is related to rumors that HTC has been downgraded as a customer by the supply chain, after unexpectedly slashing orders for previous ranges.
HTC had been expected to make roughly $15.6m in net profit in Q1 2013, Reuters calculates, while the companies own revenue forecasts had been T$10-20m more than the T$42.8bn it actually posted.
More on the HTC One in our full review.