HTC supplier status downgrade rumored as CEO bets job on One success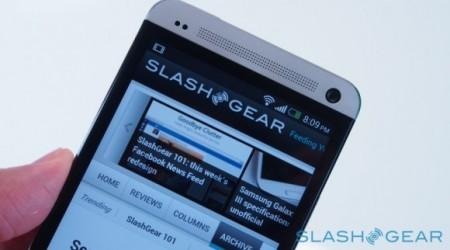 HTC CEO Peter Chou has promised to step down if the HTC One is not a sales success, insiders claim, a dangerous commitment given reports that component shortages have scuppered the original launch plans. Chou put his neck on the line in a meeting with senior HTC executives late last year, sources close to the situation told the WSJ, only to find that HTC had been downgraded as a customer among suppliers and would struggle to secure enough casings, camera components, and other parts for the new flagship.
That's the word from an unnamed HTC executive speaking to the newspaper, blaming the company's fluctuating demands for phone parts in previous years for leaving the supply chain wary. "The company has a problem managing its component suppliers as it has changed its order forecasts drastically and frequently following last year's unexpected slump in shipments" the exec explained.
"HTC has had difficulty in securing adequate camera components as it is no longer a tier-one customer" they concluded. The issue around the One's camera is somewhat ironic, given the UltraPixel technology – which includes a custom-manufactured 4-megapixel sensor built to HTC's specifications especially for the phone – is part of HTC's key marketing message.
The company had originally intended to have the One on store shelves by mid-March, but was forced to rethink plans shortly before the intended launch date. Third-party retailers and carriers began complaining that the arrival of their expected stock had been pushed back to the end of March.
Meanwhile, HTC remains upbeat about its ability to get the One out almost on time, albeit perhaps not initially in huge numbers. "We...are working tirelessly with all of our channel partners to ensure that we can fulfill as many orders as possible" CMO Benjamin Ho said in a statement. "We will start fulfilling pre-orders by the end of March in certain markets and will roll out to more markets as we approach April."
Chou isn't the only person at HTC finding the company's struggles are affecting their employment. The company supposedly froze year-end bonuses in 2012, leaving some to speculate that the money was instead being earmarked for a push in marketing around the One this year.