HTC streaming Spotify rival tipped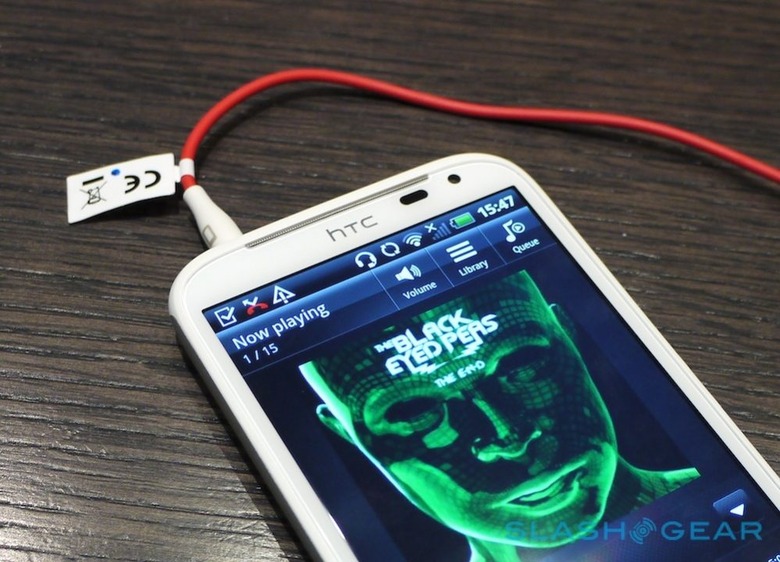 HTC could take on Spotify and Pandora with a streaming music service for its mobile devices, sources indicate, building on its Beats Audio investment with more unique features to differentiate its smartphones. The company is working with music producer and Beats co-founder Jimmy Iovine on the unnamed streaming service, GigaOm's sources claim, in addition to new music-centric hardware such as Bluetooth-connected speakers that might debut as soon as Mobile World Congress later this month.
The company already offers Bluetooth speakers with the HTC Rhyme, but according to the tipsters and more substantial "wireless boombox" is in the pipeline. That would use Bluetooth to stream audio from HTC phones and tablets, as well as presumably offering some degree of remote control over playback.
HTC has apparently been in talks with Spotify previously, as well as other streaming music providers, around powering a service for HTC devices, but the negotiations failed to go anywhere. Instead, Iovine is believed to be using his heft in the industry to create a Spotify rival, something fellow music execs are tipped to approve of as it could potentially dilute Spotify's rising star.
The service will be preinstalled on HTC devices, though it's unclear as to whether it will demand a subscription or, like Nokia Music on the Finnish company's Lumia devices, be a free addition intended to encourage shoppers to pick HTC phones and tablets rather than those of rival manufacturers, even if they run the same underlying OS. Pricing plans and other details are still being worked on, supposedly, but HTC is tipped to have "long harbored" ambitions around streaming music services. The company already offers streaming video using its HTC Watch rental system.
HTC could reveal the new music platform as early as the Barcelona mobile show at the end of February, where it's also tipped to be bringing three new Android smartphones – including the Ville and Edge – and a new tablet. We'll be at Mobile World Congress bringing back all the details as they're announced, and you can keep up with all the news in our MWC 2012 hub.