HTC Status Pre-Launch Blast in AT&T Videos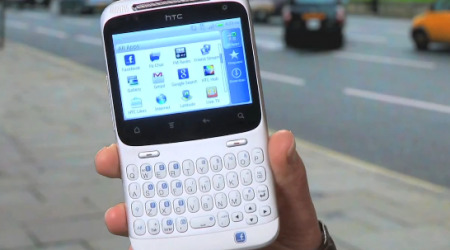 The folks at AT&T are getting really ramped up for the release of the HTC Status (also known as the HTC ChaCha in some circles,) with a couple of videos that'll make you more than ready for the drop, the first of which is a video only about how the device is able to come with you anywhere around the world as it's got more connectedness than a spaceship. And that's not all! And yes, the rumors are true, the physical Facebook button will STAY a Facebook button instead of turning to a G+ button.
We've got a full review of the original edition of this device, that being the HTC ChaCha, our man in England mister Chris Davies still having the device on hand for us to compare with. This version will be quite similar but ever so slightly different as the guts had to be modified so that they'd be able to fly over the ocean. That said, watch this first video so you can see some sweet international action:
This device, if you did not know, has a 2.6-inch display above a full QWERTY keyboard and a physical Facebook button which will allow you instant access to Facebook features galore. You'll learn all about it courtesy of everyone's favorite explaining man sitting at his AT&T desk with a puppy calendar at the end of it – learn everything there is to know!
AND know this: we'll be getting a closer look at the HTC Status SOON for all of you USA residents and AT&T collectors. Enjoy it!