HTC Sense Concept For Windows Phone 7 Leaked? [Video]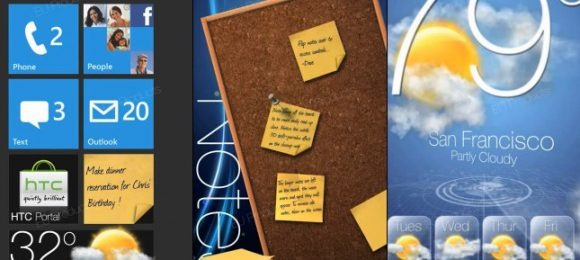 We saw yesterday what HTC have in mind for their next-generation Sense experience on Android – complete with DLNA, slicker animations and remote access through a dedicated website – and now we might be getting a sneaky preview of what the company's Windows Phone 7 handset experience might be like.  A video purported to show an internally created HTC Sense concept for the upcoming Microsoft smartphone OS has made its way onto YouTube.
Video demo after the cut
Labelled "HTC confidential" – which could of course have been added in there by a an over-zealous fan rendering what they'd like to see on HTC WP7 devices – the concept shows various flipping panes, a notes board which uses 3D animation and has stickies that can be scratched to show hidden details, and of course a beautifully rendered weather app.   There's also a pretty pointless flower app, which allows you to tug off petals to reach an "he loves me/he loves me not" message at the end.
We've asked HTC for a comment, but we've a feeling they won't be owning up to this concept either way.  Still, it's all beautifully put together, and the company could do a whole lot worse with their first Windows Phone 7 handsets later this year.
[via wmpoweruser]