HTC retires "Quietly Brilliant" slogan, looks to dial up marketing efforts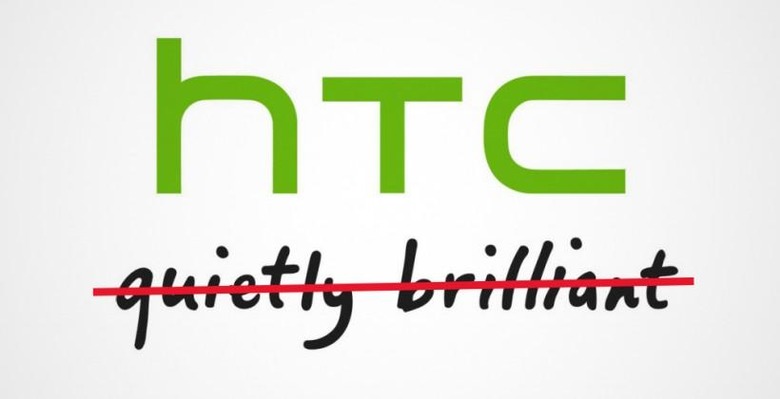 As a result of the hiring of a new chief marketing officer back in November, HTC has said that they're dropping their "Quietly Brilliant" slogan and will be ramping up its marketing efforts by becoming more aggressive as competition gets more heated. The company is said to become more outgoing with its marketing and advertising campaigns.
Of course, we've already seen these efforts from HTC when Samsung officially announced the GALAXY S 4 earlier this month. The maker of the new HTC One greeted people waiting in line for the Samsung event and handed out free beverages. The company also took to Times Square to show off their new device just as Samsung was announcing their's.
HTC hired Benjamin Ho as the new chief marketing officer for HTC late last year, and it seems his work is finally starting to show through for the company. Speaking to the Wall Street Journal, Ho said that the company will be dropping its "Quietly Brilliant" slogan, but he didn't mention any plans on a new slogan, although we're guessing that the company has a few clever tag lines up its sleeves.
Overall, Ho says that while the company has made a lot of innovations, they just "haven't been loud enough" with their marketing and advertising efforts. Ho says that HTC's new marketing approach will be bolder from now on. From that, it makes sense that "Quietly Brilliant" is no longer a relevant slogan for the company, but it'll be interesting to see what they come up with in the future.
[via Android Community]