HTC reconfirms Honeycomb Flyer update (whenever Google lets them have it)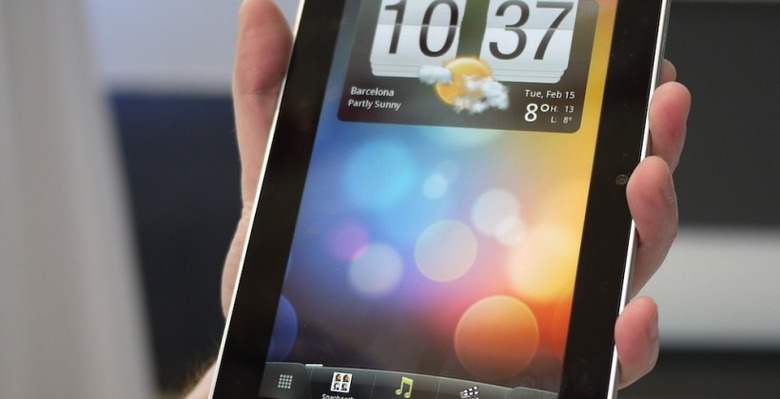 HTC has been promising a Honeycomb update for the HTC Flyer from the start, but recent talk of Google limiting access to Android 3.0 had left some would-be tableteers concerned that the 7-incher might be stuck with Gingerbread. HTC assured us that would not be the case at the time, but it bears repeating, and so they've taken to Twitter to reiterate that "we will be offering a Honeycomb upgrade when it's made available."
The company's decision to launch with Gingerbread – heavily reskinned with a new version of HTC Sense, just as the eventual Honeycomb upgrade will be – was believed to be a time-saving move, to allow the company reach the market quicker. HTC is expected to announce a further two, larger slates – potentially at its press event later this month – running Honeycomb out of the box, but they are not believed to launch until around Q3.
In light of recent talk of Google "playing favorites" with those OEMs who leave Android unmodified, though, HTC's comment that the upgrade will be released "when [Honeycomb is] made available" could suggest that Google has been holding back the OS out of dissatisfaction with how HTC is skinning it. The search giant is believed to be prioritizing those hardware partners who leave Android stock.
[vms c00c2d31982567235c55]
[via Netbooknews]