HTC Puccini tablet likely delayed plus third slate axed?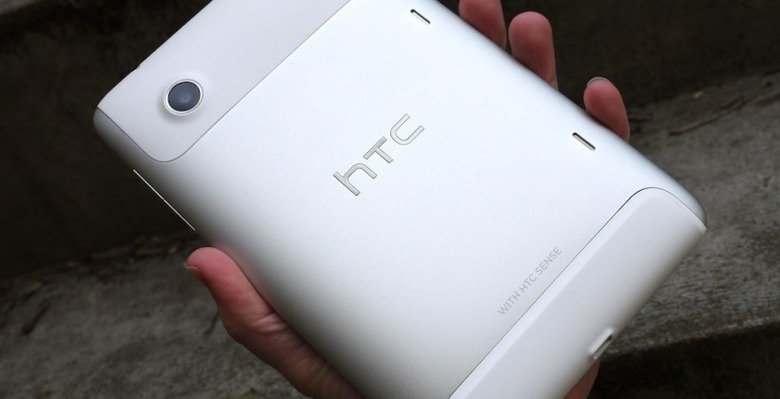 HTC may "feel very good" about the sales performance of the HTC Flyer, but according to Chinese reports the company has decided to cut its tablet program for the second half of 2011 from two devices to just one. The HTC Puccini leaked earlier this week – and believed to run Honeycomb on a 1.5GHz dual-core Snapdragon processor – is unlikely, in fact, to arrive in June as earlier suggested, the Commercial Times claims.
That's because of suggested supply and timing issues, with HTC only just offering pre-orders on the Flyer in the US. The fledgling nature of AT&T's 4G LTE network, which some Puccini SKUs were tipped to take advantage of, is also given as justification for the delay.
Previous rumors had claimed that HTC had two 10-inch tablets in the pipeline following the Flyer, each arriving with Android 3.x Honeycomb preloaded rather than the 7-inch slate's Gingerbread (with a Honeycomb update on its way, HTC promises). The company is now unlikely to meet its 2m tablet shipping forecast, it's suggested.
[via DigiTimes]