HTC: Flyer first of several tablets; NFC phone in pipeline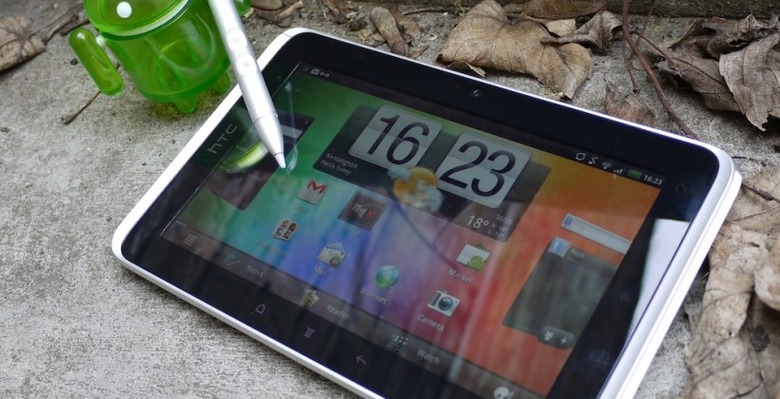 HTC has confirmed that the Flyer is the first of several new tablets, partially corroborating long-standing rumors that had previously suggested three models would be unveiled in the first half of 2011. Speaking to Reuters, HTC Europe head Florian Seiche suggested Flyer sales had been within the company's expectations; "it's early days but we feel very good about it" the exec said, though failed to give any numbers. Meanwhile, Seiche dismissed suggestions that Microsoft's partnership with Nokia might negatively impact HTC's Windows Phone plans, or indeed drive the company away from the platform.
"[Nokia's presence] will not change our commitment to Microsoft," he insisted. "With a new player entering, it should actually help to elevate the relevance of that platform ... we actually feel that we should be able to benefit." That attitude echoes the company line pushed by Microsoft CEO Steve Ballmer at the joint Nokia announcement earlier this year, when he claimed that the injection of Nokia innovation into Windows Phone would in fact benefit all licensees by making the platform more competitive, sooner.
Seiche also confirmed that HTC is readying its first NFC-enabled smartphone, though would only commit to a 12-month launch window. It's also unclear whether the handset would run Android or Windows Phone, though Google's platform seems more likely.