HTC Proto details hint at improved One V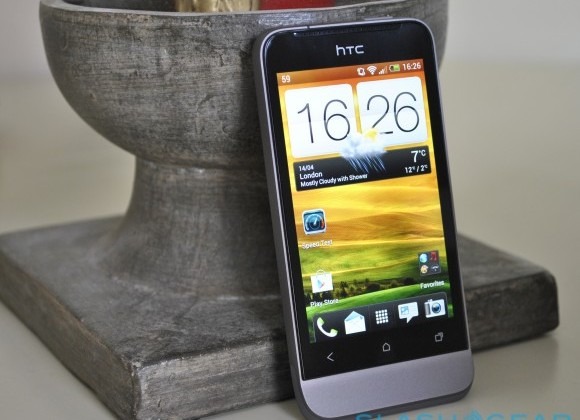 HTC took to the stage at Mobile World Congress back in February promising a more streamlined smartphone lineup, a plan that it seems to have stuck to so far with the HTC One X, One S, and One V. Now word comes from The Verge that the company is busy behind the scenes working on a new handset that sounds like a refreshed version of the HTC One V. The codename for the phone is "Proto," although it's not clear where it will fall in HTC's lineup.
The device is said to have a 4-inch WVGA screen and feature specs very similar to the HTC One V, such as a five megapixel camera, 512MB of RAM, 4GB of storage, and HSPA support up to 7.2Mbit/s. The biggest difference, however, will be the dual-core Snapdragon S4 processor clocked at 1Ghz as opposed to the single-core Snapdragon S2 found in the HTC One V.
That should provide a nice performance boost for the device. During our review, we found that while things were smooth on the HTC One V for the most part, the browser suffered the most from the lack of available horsepower with regular stutters and pauses. The slight bump in screen size will also give users some more viewing real estate, although it's not clear the Proto will retain the same aluminium chassis as the HTC One V. The thickness of the device is said to be 9.62mm, however.
HTC has so far stuck to its One lineup for 2012, although the company has released a number of variants for carriers, such as the EVO 4G LTE and DROID Incredible 4G LTE. Several other handsets have also made an appearance in Europe, such as the Desire C and Desire V, although the Proto could mark HTC's second volley of phones for the remainder of the year. The company is also reportedly working on an improved HTC One X for T-Mobile that boasts a faster processor and the latest version of Android, Jelly Bean.