HTC PlayStation certification tipped as Sony opens four-screen strategy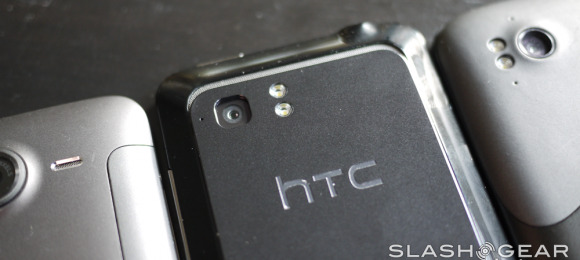 HTC could be the first company outside Sony to offer PlayStation-certified mobile devices, according to the latest leaks, bringing titles previously limited to handsets like the XPERIA Play to future HTC phones and tablets. The deal could be announced as early as Mobile World Congress later this month, insiders tell Pocket-lint, with full certification in the second half of the year. Sony confirmed it was in negotiations with other firms for PlayStation gaming in late 2011.
Sony's Kaz Hirai – at the time chief of the company's Computer Entertainment division, and since made overall CEO – said that the PlayStation Suite platform "isn't an ecosystem where we want to keep everything within the Sony family." Instead, it's intended to be Sony's first "cross-platform endeavor" he explained.
The PlayStation Suite has, so far, been limited to Sony and Sony Ericsson hardware. As well as the gaming smartphone, certification has been extended to Sony's Tablet P and Tablet S hardware, giving the slates access to the PlayStation download store with various classic PSOne titles.
The news goes some way to addressing the question of whether Sony intends to try to sell customers all of the hardware – phone, tablet, TV and computer – in its "four-screen" strategy, or of ceding some of the market by embracing a cross-manufacturer ecosystem. Hirai has been blunt in suggesting that Sony must look to user experience not simply hardware if it wants to turn its fortunes around, and part of that strategy appears to be bringing other OEMs onboard to fill in potential gaps in its line-up.