HTC One X+ Vs Samsung Galaxy S III Battle Royale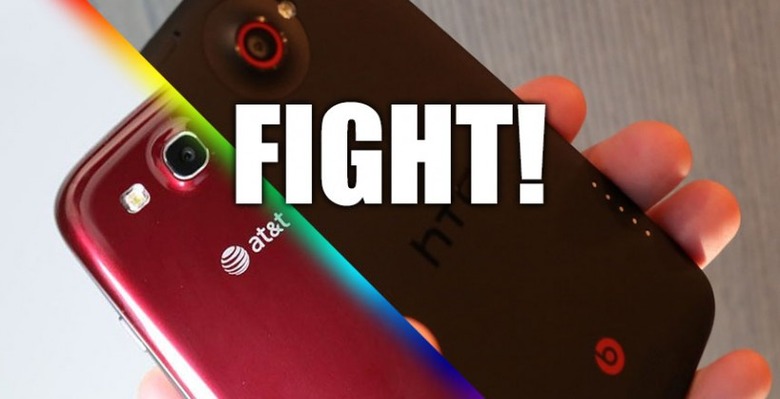 If you're heading to your local AT&T quite soon and are planning on specifically hitting up the Android-only universe, you may very well be deciding between the HTC One X+ and the Samsung Galaxy S III as your two possible heroes. What we're going to do here is a quick rundown of what it'll mean for you to own one or the other – and that has to do with more than just specifications. Of course we'll need to start with specifications one way or another, so let's begin with the screen size: 4.7-inches vs 4.8-inches.
The HTC One X+ has the smaller of the two displays at 4.7-inches, but at that size with its 1280 x 720p Super LCD 2 panel, you get the higher of the two screen resolutions with 312 ppi. Samsung presents a 1280 x 720 HD Super AMOLED display over 4.8-inches, this bringing it up to 306 ppi in the end. Both devices are relatively light, with the One X+ coming in at 4.55 oz while the Galaxy S III weighs in at 4.7 oz. [Check our HTC One X+ hands-on right this minute!]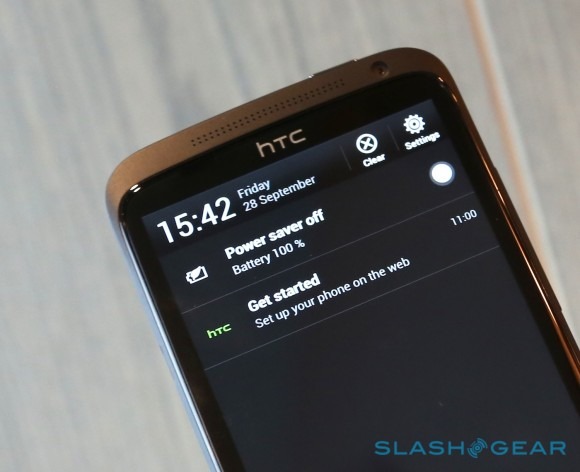 With the 5.31 x 2.75 x 0.35 inch body of the HTC One X+, you've essentially got just about as similar a size as you're going to get on a different manufacturer with the Galaxy S III measuring in at 5.38 x 2.78 x 0.34 inches. The One X+ has appeared in black thus far while the Galaxy S III is available in blue, white, and garnet red – and again, all of these options either do now exist or will soon exist on AT&T in the USA. The HTC One X+ comes with Android 4.1 Jelly Bean right out of the box and the Galaxy S III currently works with Android 4.0 Ice Cream Sandwich.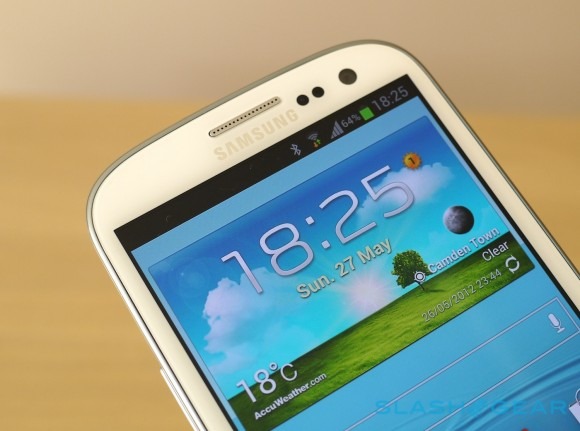 The processors in these devices are rather different – though they may very well act rather similar in the end. The One X+ works with the NVIDIA Tegra 3 quad-core processor as its international iteration does while the Galaxy S III uses the Qualcomm Snapdragon S4 dual-core processor. Have a peek at the battle between HTC One X and HTC One X (with different processors) to get an idea of what we'll be dealing with here.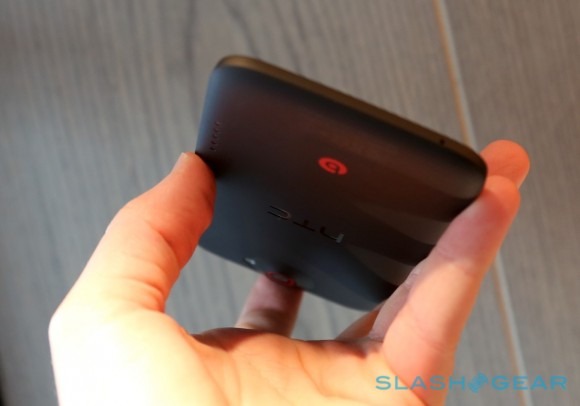 Both devices work with NFC, both have an 8 megapixel camera on the back, and the HTC One X+ works with an extra processor made specifically for image processing, just as the rest of the HTC One series has as well. With the HTC One X+ you'll have Google's own Voice Assistant and the new Google Now as revealed on the Galaxy Nexus with Jelly Bean – the Galaxy S III works with S-Voice for voice assistance.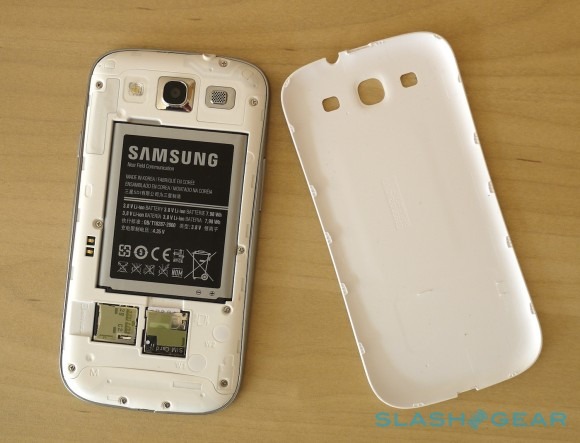 Both devices work with a 2100mAh battery though the HTC's version of it is not able to be removed from the device, while Samsung's will be able to be switched out at will. The HTC device has 64GB of internal storage while the Galaxy S III on AT&T works with either 16 or 32GB of internal storage and has a microSD card slot for expansion up to an additional 64GB. The One X+ will work with Beats Audio and a built-in FM radio while the Galaxy S III has neither.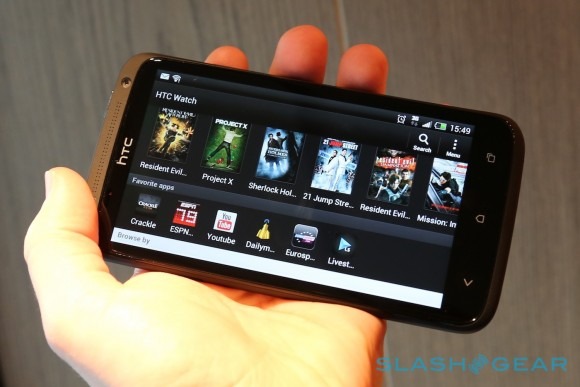 The HTC One X+ also works with Sense 4+, a new user interface from HTC, while Samsung works with TouchWiz. Both operating systems are rather interesting and fun to use, and both offer options for media consumption – music and video stores, that is. The pricing for the HTC One X+ has not yet been revealed, but the Galaxy S III will cost you either $199.99 or $249.99 on-contract depending on the internal storage size you want. Check em both out in your local AT&T retail location soon!