HTC One X official cases Hands-on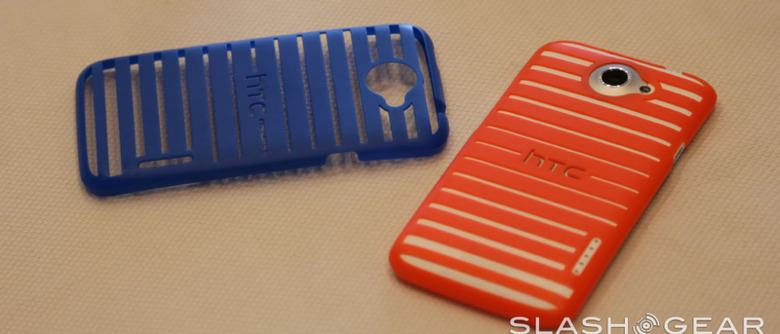 This week we're getting our hands on some official cases for the HTC One series, starting with the lovely orange/red case you see here. The cases we're getting to see for HTC's hero line of devices, starting here with the HTC One X for AT&T, are part of HTC's design philosophy with the HTC One series which is essentially: "let the beauty shine through." In fact we've gone so far as to call this first case "Peeking Beauty" on account of it's protection with a view – look about right to you?
This is only the first of a series of official cases made by HTC for the USA releases of the HTC One S and HTC One X – and we must assume the HTC One V as well, though no mention has been made of it thus far. This case provides protection for the already-strong casing of this device as well as keeps the lovely color and texture of the casing already on the base model out for the pleasure of your eyes and fingertips. With several different colors out for the HTC One series thus far on the whole, we're very much liking the way this series of cases is turning out.
For those of you interested in purchasing these cases – you're out of luck for now. The prices and release dates have not yet been released. Soon though, we promise! Have a peek at the hands-on photos we have here and check out the reviews of the devices we've got here and coming up!