HTC One V First Impressions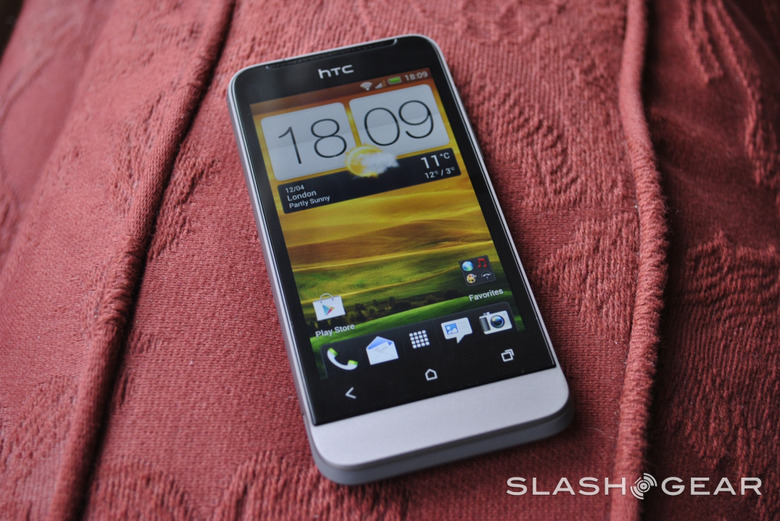 The HTC One V went on sale in Taiwan last week, we saw some pricing information announced for UK carriers today, and now HTC has decided to drop us a review unit. The HTC One V is the budget handset in the new One series, with entry level specs: a 3.7-inch 800x480 S-LCD display, 1Ghz single-core processor, 512MB of RAM, 4GB of storage, and a five megapixel camera.
We took the device for a quick spin after receiving our review unit. The unibody aluminium body feels fantastic, especially at this size. The phone sits very comfortably in the hand, and so far we prefer it over the larger handsets that have been cropping up as of late. The high quality construction definitely helps in that area too.
The phone is running Ice Cream Sandwich out of the box, with HTC's Sense 4.0 on top. We won't delve too deeply into Sense 4.0 here (check the HTC One X and One S reviews), but a couple of graphical features are missing on the One V. Normally you'd be able to pinch to reveal all your homescreens, but HTC has disabled that on this phone. Graphical transitions on opening folders aren't the nice, fluid motion we've seen on the One X or One S either.
Just from the brief time we've played with it, the performance has generally been good. There have been a few instances where we've managed to make the phone crawl to a stop, most notably in the browser on Flash enabled pages, but other than that it's relatively snappy and in line with what you'd expect of a budget device. Take a look at our hands-on video, as well as some pictures of the device. We'll bring you a full review in the next couple of days.