HTC One X+ leaks with blink-and-you-miss-it changes [Update: Single 64GB partition]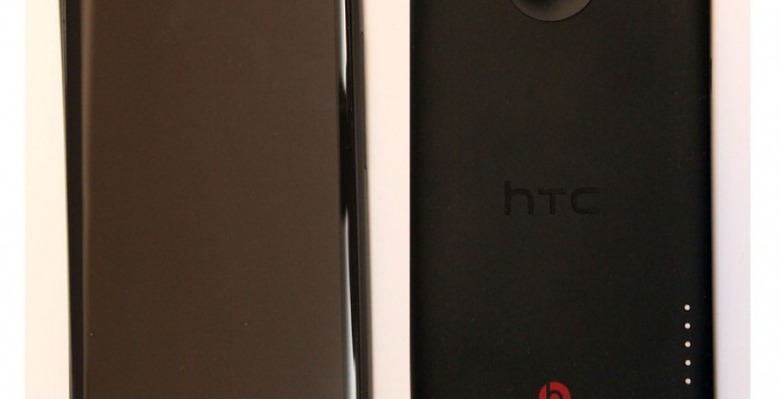 What does a "+" get you? If it's the HTC One X+, freshly leaked once more today, then it doesn't seem like a huge amount; new photos show minor aesthetic changes – when you're most excited about a new Beats Audio logo, you know it's time for the weekend – with Pocket-lint's sneaky pre-announcement images otherwise confirming only that the One X+ will look much like its One X predecessor.
That means the same 4.7-inch display, apparently, and the same neatly tailored polycarbonate plastic chassis. Inside, according to leaks earlier in the month, will be a slightly faster processor than before: a Tegra 3+ AP36 with a 1.6GHz clock speed (or, in single-core mode, up to 1.7GHz). That will be paired with 1GB of RAM and 32GB of ROM.
OS is tipped to be Android 4.1 Jelly Bean – about time, given Google's latest OS has been on the scene for some months now – with HTC's Sense 4.5 interface strapped on top. A 1,800 mAh battery, just as in the original One X, is expected to be doing power duty, and the pogopins on the back for charging cradles are clear to see.
In short, the One X+ is shaping up to be a minor tweak rather than an all-out refresh, likely running a little faster than the One X but otherwise offering much the same user-experience. If HTC is sensible, it will have spent its time tweaking power management, as rival devices – such as the Galaxy S III, with a 2,100 mAh pack – offer considerably larger batteries.
Update: GSM Arena spotted an early listing of the One X+ in a printed O2 catalog, which suggests the new HTC will have 64GB of internal storage and indeed run Jelly Bean on a 1.7GHz processor. MoDaCo claims the 64GB will be partitioned as a single, huge chunk, too, unlike the split arrangement of the One X. O2 lists the One X+ at £479.99 on pre-pay, with contract deals also expected.