HTC One X+ specs pop up on Twitter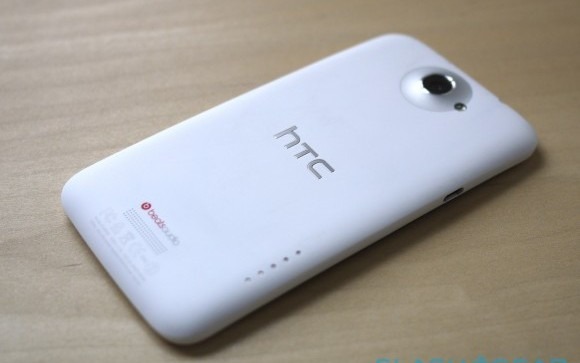 A list of specs for the rumored HTC One X+ have popped up on the Twitter account of anonymous XDA developer. We've been hearing about the HTC One X+ for a while now, and the phone suffered a similar spec leak not too long ago. HTC is widely expected to reveal the phone at a press event on September 19, and if it does, we may have just been given a list of hardware it will come packing under the hood.
According to this tweet, the HTC One X+ has dimensions of 134.36 x 69.9 x 9.3mm and weighs in at 129g. Like past rumors, this tweet claims that the HTC One X+ comes equipped with NVIDIA's new Tegra 3+ AP37 1.6GHz quad-core / 1.7GHz single-core processor. We've also got 1 GB of RAM under the hood, along with 32GB ROM.
This is all powered by a 1800mAH battery, just like the one found in the original HTC One X. That will likely be an issue for most, as the HTC One X received a fair number of complaints about its short battery life. With this new hardware, we can expect battery life to be disappointingly short once again, so brace for that.
Finally, our anonymous source claims that the HTC One X+ will come running Android 4.1 Jelly Bean behind HTC's Desire 4.5. Naturally, it's a good idea to remain on the skeptical side of things until HTC makes and announcement, but the specs listed in this tweet (or series of tweets, as it happens) seem to jibe pretty well with what we've heard in the past. Also worth pointing out is the fact that this is the same developer who outed the name of the HTC Accord, so he's got some credit when it comes to HTC leaks. We'll be finding out if this leak is legitimate soon enough, as the HTC One X+ is expected to get a reveal on September 19.