HTC One X detailed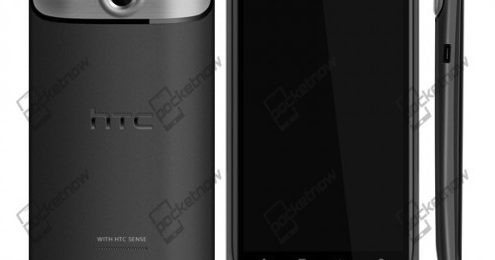 HTC's One X/Edge/Endeavor flagship continues to spill its secrets ahead of its expected MWC 2012 debut, with the Android smartphone tipped to do the impossible and deliver a super-slim handset that's still has premium construction. While HTC's rivals have flirted with thin designs, such as the Galaxy S II and the DROID RAZR, the HTC One X is going to show them how to do it properly, according to Modaco's sources, being both slimline and delivering HTC's traditional quality. Plenty more details after the cut.
The touch-sensitive buttons shown on the old leaked render above have apparently been removed for the production One X, with Ice Cream Sandwich's on-screen controls taking pride of place instead, and leaving the power and volume keys the only remaining physical buttons. A green/amber notification light and Beats Audio integration are also tipped, with support for an external speaker-bar thanks to pin-contacts. That accessory was leaked earlier this week, along with talk of a Spotify-rivaling streaming music service.
Inside, there's a Tegra 3 quadcore with 1GB of RAM and at least 32GB of storage space; useful as, like the Galaxy Nexus, the HTC One X isn't expected to have a microSD card slot. However HTC is believed to have cooked up its own Mass Storage Mode support, not something native to ICS. WiFi a/b/g/n (2.4/5GHz), Bluetooth 4.0, GPS, an FM radio and NFC are also baked in, with support for up to 21Mbps downloads and 5.76Mbps uploads, network depending.
The display is a 4.7-inch 720p Super LCD panel, topped with a 1.3-megapixel front camera, and an 8-megapixel camera with back-illuminated sensor can shoot 1080p HD video and use the dual microphones for stereo sound. An 1,800 mAh battery and micro SIM slot round out the main hardware.
Exciting stuff, and certainly a return to premium hardware form for HTC. The company will need to demonstrate is has the ecosystem of services and features to really convince us it's back up to speed, but we're definitely keen to see the One X in person when we head to MWC at the end of the month.
[via Android Community]