HTC One variant appears in code: Verizon may be brewing

As the HTC One was released in review unit form earlier this year, it became apparent that a cross-carrier release in the USA wasn't as cut and dry as it first appeared. The largest carrier in the United States, Verizon Wireless, was tipped to be considering releasing the HTC One on their 4G LTE network not only breaking from their original passing on such a release, but with an unheard-of lack of additional branding. While the HTC-made DROID DNA still sits as Verizon's hero device by that manufacturer, a deeply embedded code leak discovered this month may be an indicator of Verizon's push to bring the HTC One to its ranks soon.
The HTC fan blog HTCSoku turned up a code associated with an international edition of the HTC DROID DNA recently that showed a new mystery device by this same manufacturer. While the device this code was intended for was the HTC Butterfly X920d, again, the original version of the DROID DNA, here we see the "DLXPLUS_WL", or the DLX Plus. This code also showed two other HTC Butterfly 2 devices (HTC has made it clear that this device is, indeed, in the works) with U and UL on their tails.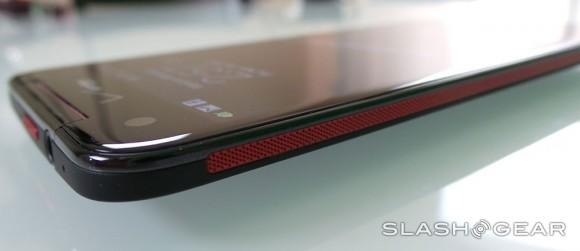 An HTC Butterfly 2 would be an incremental update to the hardware associated with the HTC Butterfly, or DROID DNA, that being the slightly more massive HTC device released at the end of 2012. HTC-loving developer and anonymous insider LLabTooFeR has spoken up several times on the device which will replace the Butterfly, that being the DLX Plus (or DLX+, if you prefer). LLabTooFeR has strongly suggested that this device – not necessarily the HTC One for Verizon, will be announced "Somewhere in between" the second and third quarters of 2013.
The DLXPLUS_WL has also been suggested to be a variant – or upgrade – of the DROID DNA made for non-Verizon carriers in the USA. This device would be released with the following specifications: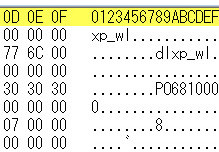 Qualcomm S4 Pro APQ8064 quad-core processor at 1.7GHz

4.7-inch display 1080p resolution

13 megapixel camera back-facing

2.1 megapixel camera front-facing

Internal storage: 16GB

RAM 2GB

Bluetooth 4.0

MicroSD card port for memory expansion

Sense 5.0

Android 4.2 Jelly Bean
Have a peek at our DROID DNA review from back in November of 2012 to see how similar this setup is to the original. According to HTCSoku, The HTC-made DLXPLUS_WL will be released with the Snapdragon 600 processor, the same processor working on the HTC One in each of its already-revealed iterations.
Final assessment (for now): Verizon will get a DROID DNA+, an upgrade to the DROID DNA they revealed at the end of last year, this time coming with some software feature updates and the same processor as the HTC One.Sound reasonable to you? Or do you believe HTC would rather keep that top-dog processor to their one true hero device?