HTC One V hits US Cellular today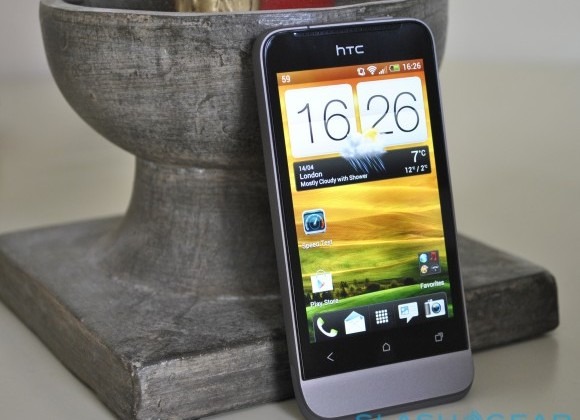 Today you'll be able to head on down to your local US Cellular outlet and pick up no less than the smallest of the three HTC One devices on the market, the HTC One V. This device was announced alongside the HTC One X and One S earlier this year in Barcelona at Mobile World Congress and we've had our fair share of a look at each and every one of them. This device works with Android 4.0 Ice Cream Sandwich, has Beats Audio embedded within, and will be yours for less than $200 this afternoon.
The HTC One V is the most pocket-friendly of the three HTC One devices on the market today, and is also the only one of the three to be released without some sort of 4G connectivity. Instead you'll be working with the perfectly suitable 3G network of US Cellular, and the whole package will be yours for the lowest price for an HTC One device on the market. You'll be paying $129.99 after a $100 mail-in rebate, this attached to a two-year contract with the carrier.
Be sure to check out our full review of the HTC One V and get back to us with comments on how you'll be picking it up or leaving it behind today! Also head to our timeline for the HTC One V below and stick around for more hands-on action soon!