HTC One V heads to Cricket Wireless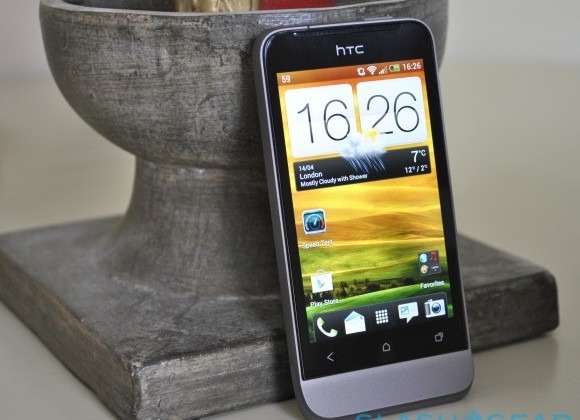 The HTC One series marches on with a contribution to the Cricket Wireless mobile carrier here in the USA with the budget-minded HTC One V. This device has been released several times already, once internationally and with Virgin Mobile, Metro PCS, and US Cellular. Now the most pocket-friendly of the HTC One series appears again, complete with Beats Audio, Cricket's own Muve Music service, and a release date of September 2nd!
This device comes with HTC's own ImageSense software to make sure your 5 megapixel camera does some fabulous work. You've also got a 28mm wide angle lens and smart LED flash along with a BSI sensor and the HTC ImageChip – formerly known as the HTC ImageSense Chip – which is its own separate processor made specifically to handle your photo-taking adventures. Have a peek at our full review of the HTC One V and make sure you're ready to rock when Cricket brings theirs quite soon.
You'll be working with 4GB of memory, 512 MB of RAM, and a 1500 mAh battery – non-removable, by the way. This device weighs in at 4.06 ounces and will be coming out of the box with Android 4.0 Ice Cream Sandwich. The HTC One series also all comes with HTC Sense version 4, the newest version of HTC's vision for Android. The display on this device is a 3.7-inch super LCD, and under the hood you've got a Qualcomm Snapdragon S3 1GHz single-core processor.
You'll be able to pick this device up nationwide on the 2nd of September at your favorite Cricket Wireless-carrying store or outlet. Have a peek at the timeline below to see the rest of our HTC One V hands-on posts to get up to date on this fabulous HTC One device!