HTC One turnaround tipped as supply bottleneck loosens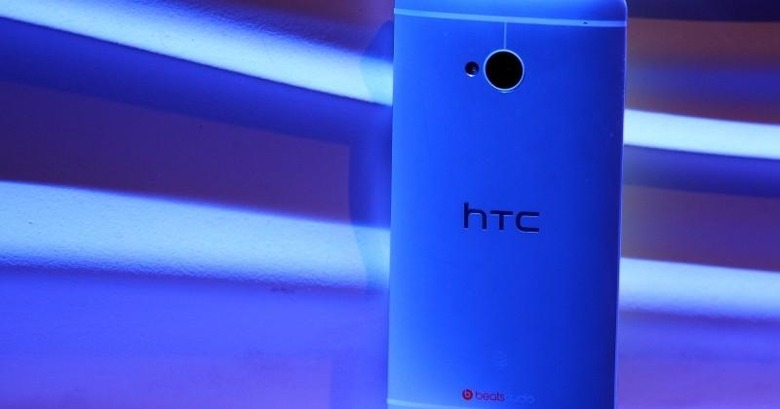 A sluggish start to HTC One shipments hasn't robbed the new flagship of all its stream, new analyst figures claim, with a "mini turnaround" predicted as the One picks up the pace. 1.2m One units are expected to ship in April, J.P. Morgan Securities' supply chain checks indicate, up from just 300,000 in March after the phone's stumbling launch, with around 2m expected to ship in May.
"We have previously said that the new 'One' is HTC's last chance for a turnaround" analyst Alvin Kwock wrote in an investors note last week, concluding that "we now think HTC has done enough to at least see a mini-turnaround." According to his inquiries with HTC's suppliers, the issues that had hamstrung stock of the smartphone "have significantly improved in the last two weeks."
It's enough to prompt Morgan to predict a 50-percent rise in Q2 revenue over Q1, though arguably that would not be hard since HTC recorded its worst ever quarter at the top of this year. The company blamed a shortage of UltraPixel camera components for the stock problem, which saw the One launch in just three of the eighty countries it had intended by the end of March. Supply chain sources claim the company also had problems getting sufficient voice coil motors for the phone.
That, among other reasons, led to suggestions that HTC had been downgraded as a customer by the supply chain, something Kwock says has also been addressed. The Morgan analyst cites new vendor qualification and technology transfer as key parts of that turnaround, along with a greater volume increase of orders, Focus Taiwan reports.
Nonetheless, there's a long way to go before HTC is out of the woods, particularly with the GALAXY S 4 fast approaching. Last year's Galaxy S III shipped 10m within two months of going on sale, and demand for the fourth-gen flagship is likely to be even higher as Samsung cranks up its marketing machine.
[via Android Beat]