HTC One Software Update Earns Mini+ Support And A Google Keyboard

If you happen to have the Euro edition of the HTC One this week and were just itching to get confirmation of the existence of the miniature phone accessory HTC Mini+, an over-the-air update appearing today should suffice. What you'll be seeing here is software update 2.24.401.8, sent out to this international edition of the HTC One starting this morning in waves. You'll also find an update that allows the use of Google's own Android keyboard – also offered as a separate stand-alone app from the Google Play app store.
The idea that this update exists comes straight from HTC's Paul O'Brien who in turn took it from developer Maciej Wilczynski, a fellow asking about an update to the "SWITCH". This "SWITCH" he speaks of is a custom software build made for unlocked and otherwise hacked iterations of the HTC One, it allowing bits and pieces of HTC Sense and a vanilla iteration of Google's Android to work in harmony – switching back and forth at your command.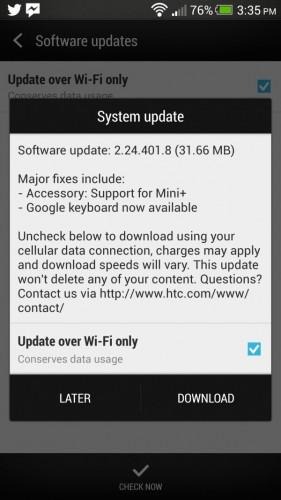 This HTC One SWITCH is also still well on its way to the likes of Samsung's Galaxy S 4, as it were. There you'll see standard Android flipping back and forth with Samsung's Nature-inspired TouchWiz.
As far as this software update goes straight from HTC – it's separate from SWITCH altogether. Don't get it twisted. HTC's OTA update 2.24.401.8 is made only to allow the use of Google's own non-HTC software keyboard and integration between the HTC One and the HTC Mini+.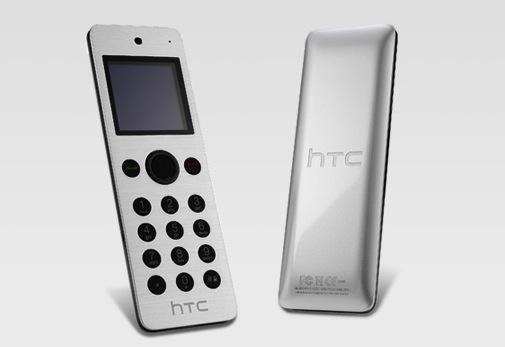 The Mini+ is a device coming to the UK soon, aimed at making the woes included with using a massive display-toting smartphone out in the wild a thing of the past. This device looks a bit like legacy dumb-phones, attaching to your HTC smartphone wirelessly to allow simple texting and calling in a much smaller package.
The original HTC Mini (without the +) was exclusive to China.
We'll likely see the HTC Mini+ appear officially when the company decides to unveil the still-ghost HTC One Max. Chances are, we'll see the both of them before the end of September.