HTC One S9 looks like the One M9, acts like a One A9
HTC decided to stir things up a bit by giving the HTC 10 a makeover. While the end result does have merits, its previous flagship design might have enchanted loyal followers for years. The good news, HTC hasn't completely killed that design off and it is flaunting it again in the newly unveiled HTC One S9. The bad news, it only shares the One M9's design. Everything else reveals a mid-range smartphone that shares more in common with the controversial HTC One A9, with a few caveats, of course.
Perhaps it's actually good that it only inherited the One A9's specs, or some of it, and not its looks. That 2015 mid-range smartphone was heavily criticized for how it was a clearly, though vehemently denied, "inspired" by the Apple iPhone 6 design. In stark contrast, HTC's One flagships bore a very distinct design language very few, if not none, have even bothered to copy. Whether that's a good thing or not is a different question. At least for fans of the design, that lives on in the One S9.
Not that they would probably want to buy one (get it?) simply for its design, especially considering the specs inside. The One S9 is powered by MediaTek's 2.0 GHz octa-core Helio X10, which is on the same tier as the Qualcomm Snapdragon 617 in the One A9. RAM is fixed at 2 GB and storage is a measly 16 GB, like the One A9's lowest configuration. The screen? A 5.0-inch Full HD one, again like the One A9. Only difference here is Super LCD for the One S9 and AMOLED for the One A9. Fortunately, the One S9 also inherits the One A9's cameras, which translates to a 13 megapixel f/2.0 sensor with OIS on the back and an UltraPixel camera on the front.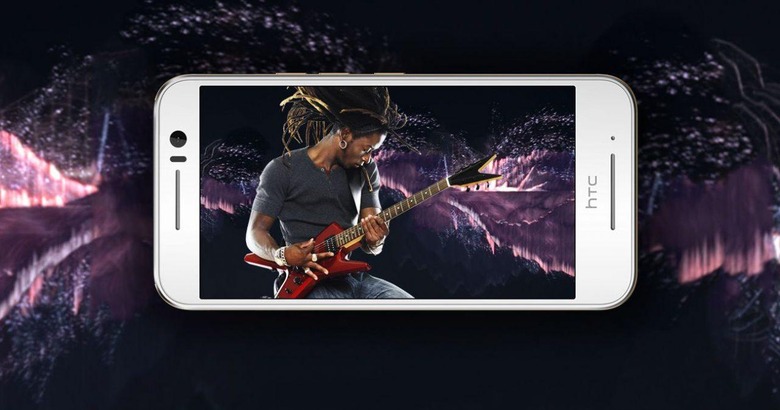 Of course, there are differences as well. The battery, for example, is much larger at 2,840 mAh. Sadly, inheriting the One M9's overall design also left no space for a fingerprint scanner.
While the specs are on par with a decent mid-range smartphone and while its design makes it an interesting grab, the price tag might very well scare buyers off. In Germany, the HTC One S9 will sell for 499 EUR. Even when not converted to its $564 equivalent, you can already tell that it's way more expensive than your average midrange. Given than, we can only surmise that the "S" in its name means "stylish", "steep", and "strange", all at the same time.
SOURCE: HTC