HTC One pre-registrations in U.S. hit "several hundred thousand" mark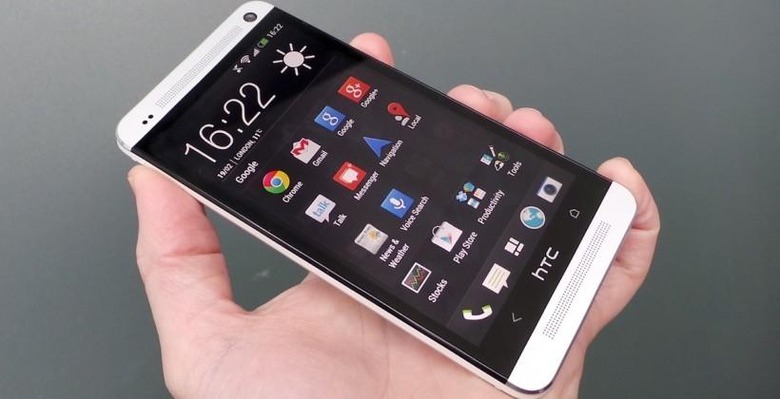 HTC's new flagship smartphone, the HTC One has already garnered a lot of attention and hype here in the United States. HTC President Jason Mackenzie stated that the early response to the HTC One has been fantastic, and that the device is receiving a lot more attention compared to any of the other devices the company has launched. He also stated that there were 'several hundred thousand people in the U.S. pre-registering to purchase the new HTC One".
Now its important to note that pre-registration is not the same as pre-orders, but its still a good sign for HTC. HTC is focusing 110% of its efforts in order to make the HTC One a success. It needs the device to do extremely well in the market place in order for the company to get out of its financial troubles. However, considering how well-received the HTC One was when it was announced, and how it is touted as the "most beautiful Android smartphone ever", the HTC One should be a huge success.
In the same statement by Mackenzie, he states that HTC is currently arranging delivery dates with various carriers in the United States, as well as other retailers. He expects the phone to roll out in the United States, as well as most of Asia and Europe, by late April. The HTC One will be available in Germany, the United Kingdom, and Taiwan this week, much to the excitement of many consumers.
The HTC One is an amazing device. It has been praised by critics everywhere, and even skeptics changed their minds about HTC devices. The HTC One will feature a variety of great features, such as its new Ultrapixel and Zoe technology, Blinkfeed, Sense 5, as well as its beautifully designed body. Many consumers have stated that they are most likely going to get this device instead of the Samsung GALAXY S 4. If you're still unsure if you want to purchase this device, you can check out our HTC One hands-on review and see if it's the device for you.
[via Android Community]