HTC One Mini specifications revealed in label process [UPDATE: Sneak Peek!]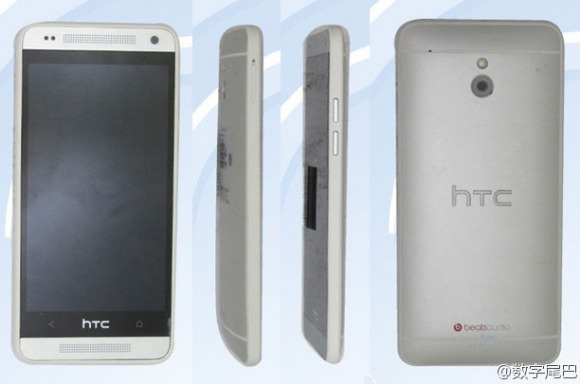 All the way over in China today we're seeing the HTC One Mini make its final trip through certification processes before it's revealed in kind to the public. While HTC hasn't yet confirmed the existence of this machine – so to speak – rumors and tips thus far appear to match up quite well with this final breath of behind-the-scenes action. Here comes HTC One's little brother, looking like a clone.
What you've got with this device is a 4.3-inch display with 720p resolution and a Qualcomm Snapdragon 400 dual-core processor. If you see the word "Xiaolong" attached anywhere, don't fret, that's just a different translation of the same mythical beast. Also paired with this processor is 1GB of RAM.
What we're seeing here courtesy of China's Tenaa (Ministry of Industry and Information Technology Ministry of Telecommunications Authority) and microblogging hub Digital Tail are a series of photos of this machine, front and back. What we're to understand is that this will be a much more palm-fitting push for HTC's software in a light silver or dark black metal casing.
UPDATE: HTC UK has teased the phone as well: "We have a 'little' bit of news tomorrow." – there it is, peeking! Looks like we may see this machine as early as tomorrow!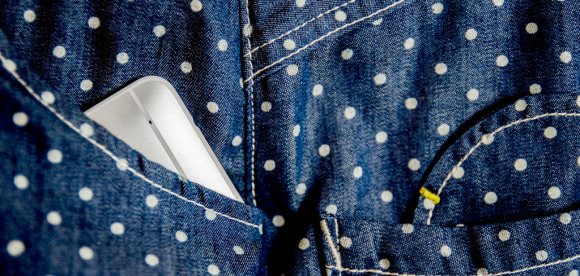 Around the edges you'll find a plastic ring a bit more robust than the original HTC One's similar surround, while it would appear that all of the original machine's trappings remain in-tact. This device will likely appear soon with HTC Sense, the company's own unique vision for Android, atop Android 4.2 Jelly Bean, complete with Google Now. For the full official announcement you'll just have to wait and see!