HTC One mini leaked and pulled [UPDATE: and published for real!]

It would seem that the folks at HTC do indeed have the HTC One mini – and that's the name – in their system with a rather imminent release ready to roll. In a blog post posted then pulled this afternoon, the company suggested that there is indeed room for a smaller version of the hero smartphone HTC One out there in the wild, complete with infographic power to back it all up. Now that we've seen the smartphone itself, it's time to hear the back story.
The HTC One mini has been suggested to bring a little body and a "BIG Punch", leading us to believe that the look and the feel of the machine will be along for the ride – the same ride we saw them take a couple of times over the past several weeks. Here you'll see the HTC official blog post as it sat moments before being pulled:
"The HTC One, by many accounts, is the pinnacle of smartphone achievement. The beautiful metal design, powerful hardware, and innovative user experience pack a lot into a svelte package, making it hit with critics and consumers alike. This success has only boosted our passion to bring the One experience to as many people as possible.

In that spirit, here's an homage to little things that back a big punch.

Can you think of anything else that packs a big punch into a small package?"" – HTC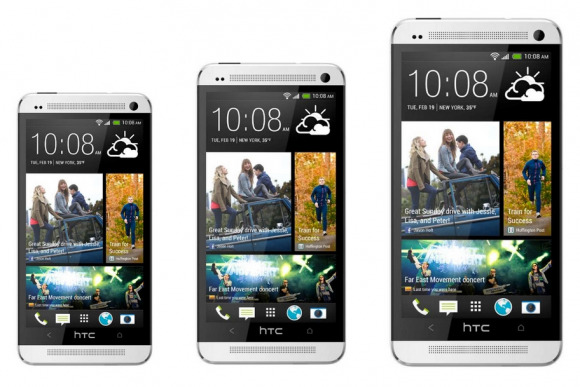 There's an image that accompanied the post as well, one you can have a peek at in the gallery below amid several images leaked over the past few weeks of the device in question. It's likely the HTC One mini will be appearing with a body that's essentially a miniature version of the HTC One, bringing with it a Qualcomm Snapdragon 400 dual-core processor and 1GB of RAM.
The HTC One mini has been tipped to bring on a 4.3-inch display with 720p and a brightness and sharpness more than ready to take on the rest of the devices ringing in at that size range. Have a peek at the HTC One mini timeline below as well for more information on this imminent release.
VIA: Android Police; HTC Blog