HTC One Mini Priced Up (But Is It "Mini" Enough?)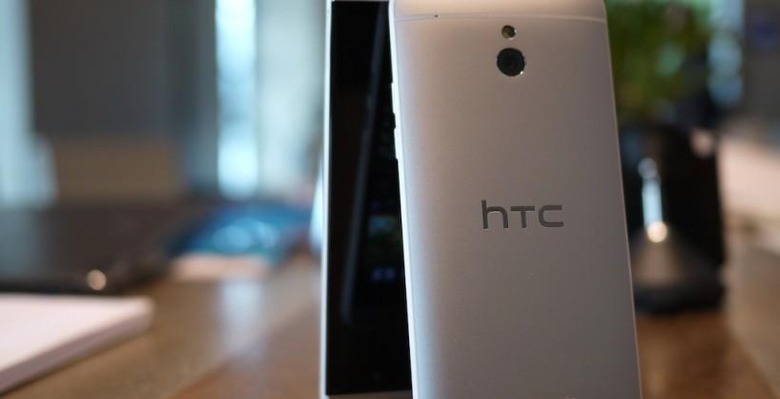 HTC's new One mini may not be due to hit shelves until next month, but that hasn't stopped retailers from officially pricing up the 4.3-inch smartphone already. Though HTC would only say that it expects the carrier-subsidized One mini to be "two price points" lower than the HTC One, the SIM-free One mini will apparently be £379.99 ($579) unlocked and with tax in the UK.
That's according to retailer MobileFun, which tells SlashGear that the price is official and not just a place-holder as can often be the case.
HTC One mini hands-on:
In contrast, the same retailer has the original HTC One on sale for £519.99 ($792) including UK tax, a £140 ($213) difference. It also puts the One mini in-between the off-contract price for the Nokia Lumia 720 and Lumia 820 Windows Phones, and £10 less than the SIM-free Galaxy S4 mini.
According to the retailer, the One mini will be in stock in the space of a month, which fits with HTC's August launch expectations.
Still to be confirmed are carrier prices, though EE, Vodafone, and Phones4u have all said they'll be offering the One mini in the UK. North American launch details aren't known, though HTC did tell us that there would indeed be a release, and we've previously heard chatter of AT&T 4G support in the Android smartphone.
As we found in our hands-on with the One mini, the new phone sticks relatively closely to the pattern laid out by the original One. The unibody aluminum casing – available in silver and black – is still present, along with the UltraPixel camera, BoomSound front-mounted speakers, and Beats Audio tuning.
However, there are some noticeable differences, though to what extent the mid-range target audience will miss them in daily use is uncertain.