HTC One M9 Plus coming April 8th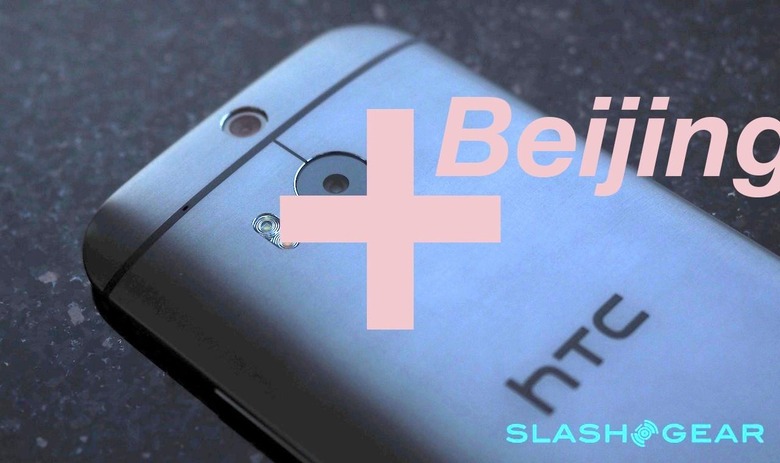 In just under a week, HTC will be holding an event in Beijing called "More than One." This event will likely reveal the fullness of the HTC One M9 Plus, a smartphone that takes the specifications of the HTC One M9 up a notch with a larger display and a physical home button. Also unlike the HTC One M9, this device has a dual-lens camera, just like the HTC One M8. This smartphone will likely launch in Asia first, followed by a (smaller) launch internationally.
Why would HTC want to launch the HTC One M9 Plus in a smaller way once it's released around the world? Why, to keep attention on the HTC One M9, of course. This device hasn't even been delivered to all carriers yet, they're not going to jam another phone in our faces just yet.
Remember the HTC One Max?
The event will take place on the 8th of April, 2015.
While I can't vouch for the quality of the following three images, it's likely whoever made them had some knowledge of the event that'll be taking place in 6 days in Beijing.
NOTE: To be clear, we have confirmation FROM HTC that there is an event being held by HTC China in Beijing on the 8th of April.
Whether or not these low-quality images were actually made by HTC is still up in the air.
So for those of you looking for something real, there's always our full-powered HTC One M9 review.
Also note: This HTC One M9 Plus release will be separate from the next HTC Butterfly, a large-screened series of devices released exclusively in Asian countries for the past several years.
The Butterfly 3 (like the Butterfly J) will be coming in lovely bright colors – white, blue, and red, more than likely.