HTC One M9 Falls Short, Not Enough To Save HTC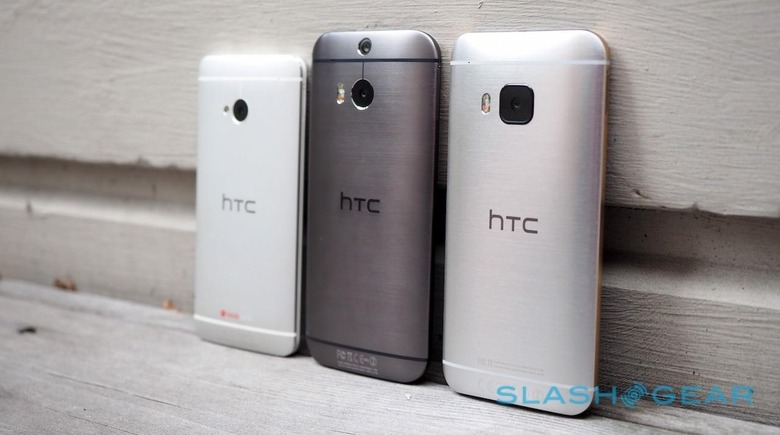 HTC came under hard times but, for a while, it seemed that the Taiwanese manufacturer was on the verge of recovery, especially after the HTC One M8 and its new found fascination with mobile photography. Then came the HTC One M9 and now it seems that all hell has broken loose yet again. The company's financial report for April showed rather disappointing, in fact worrying, numbers, with an almost 40 percent decline in revenue from the same month last year. And most of it is being blamed on the One M9's poor market performance.
Here are the raw numbers: HTC"s April revenue only reached 13.54 million NTD. Compared to April 2014's 22.07 million NTD, that's a rather steep 38.66 percent drop. It's even worse when you consider that last March's figures actually reached 20.02 million NTD, which means that revenues fell 32.36 percent in that short period. What happened during that time? The HTC One M9 was launched.
HTC's flagship smartphone has become the scapegoat for HTC's financial woes, with weak demand pointed to be the culprit. And that's not exactly surprising. The HTC One M9 is a decent smartphone, and that's actually the problem. It's decent and not exactly spectacular, unlike the rivals it has to contend with. It offers very little advantage over its One M8 predecessor, serving only to confuse consumers over which to go for. Analysts are also laying part of the blame on Qualcomm's Snapdragon 810, which has been mired in controversy over overheating problems. Although HTC indirectly admits to this issue by rolling out a patch to address it, the problem might have actually been blown a bit out of proportion. In the end, the smartphone as a whole just failed to wow.
This rather dismal performance may have already been foreseen by the company, whose actions may have reflected the trouble that is brewing inside. Almost immediately after the One M9 was unveiled, HTC switched CEOs, effective immediately, with co-founder Cher Wang taking the place of Peter Chou. In context, the move might have been rather sudden and drastic, but now we're seeing why.
Analysts forecast that the One M9 will only sell about 4.5 million units. In comparison, the One (M7) sold 7 million units and the One M8 enjoyed even more success at 8 million. Retailers are also pulling prices down just to attract buyers, which betrays a lack of confidence in the product this early on in the game. The One M9+ and the One E9+, and even a rumored One M9e, might further eat out of the One M9's pie. Whether those will actually help HTC make up for revenue losses remains to be seen.
VIA: Taipei Times