HTC One M8 vs HTC One M7: should you upgrade?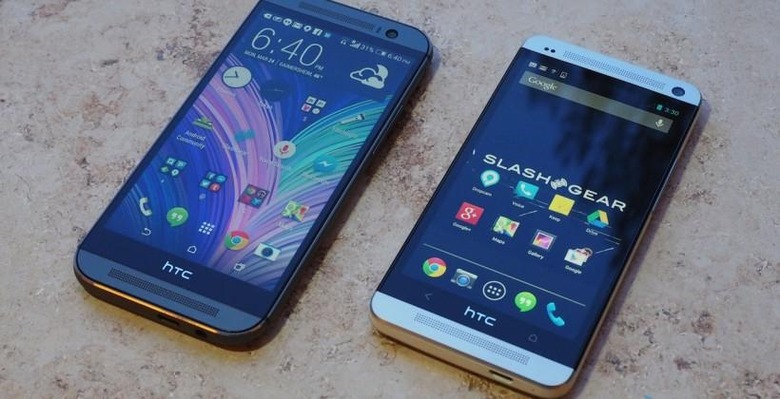 This week we're taking a look at the HTC One. We're not just looking at 2014's HTC One (M8) model, but the M7 from 2013 as well, comparing the two hero releases to decide whether upgrading is really worth the trouble for HTC brand loyalists. The HTC One M7 was released last year without the "M7" tag up front while this year the HTC One (M8) comes with code-name attached for ease in differentiation.
The biggest differences between the two devices lie in their display and camera setups. While we would suggest that built-in software differentiates one HTC One from the other, HTC has done away the possibility with a program called "HTC Advantage." In addition to hosting some damage-protection elements, HTC Advantage guarantees all HTC One devices from 2013 the same access to new software updates that the 2014 HTC One (M8) gets. In this program, HTC is letting users know that they won't be abandoned by the brand, even if they don't upgrade.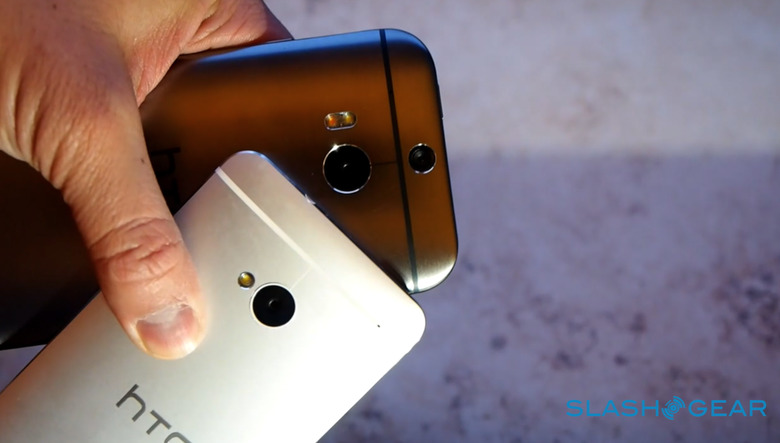 The following specifications show the HTC One M7 up against the HTC One (M8) from 2014. On the left you'll see last year's model, on the right you'll see the M8.
Display: 4.7-inch LCD3 VS 5-inch LCD3Display Resolution: 1080×1920 pixels VS 1080×1920 pixelsCamera: 4-UltraPixel 1080p HD vs 4-UltraPixel/Duo Camera 1080p HDFront-facing Camera: 2.1-Megapixels 1080p HD VS 5-Megapixels 1080p HDBattery: 2,300mAh non-removable VS 2,600mAh non-removableChassis: 137.4 x 68.2 x 9.3 mm VS 146.36 x 70.6 x 9.35 mmWeight: 143g VS 160gInternal Storage: 32/64GB VS 16/32GB (w/microSD card slot for 128GB expansion)RAM: 2GB VS 2GB
While the extra 0.3-in of display space on the HTC One (M8) compared to the M7 means you're getting a slightly less dense packing of pixels, you'll still have more than enough for your daily deeds. The HTC One M7 works with 468 PPI (Pixels Per Inch) while the HTC One (M8) works with 441 PPI.
Both devices are available in standard editions, developer editions, and Google Play Editions. What you're going to want to do is have a peek at our HTC One Review [2013] as well as our HTC One M8 Review [2014] and see how we judged both when they first arrived on the market.
You'll find that we really, really enjoyed working with both devices right out of the box. The HTC One from 2013 was a revolutionary device for HTC, solidifying the idea that they were able to create a single headliner smartphone able to compete on every level with their biggest competitors. With metal up front and back, the newest in new Android software, and an exceptionally nice camera, the HTC One remains a fine mobile phone well over a year after it was first introduced.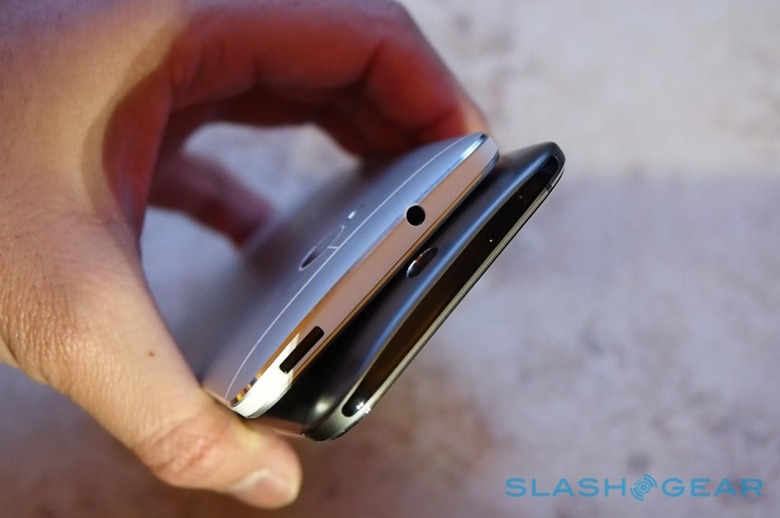 I've had the HTC One in my pocket since I first had the opportunity to work with the device last year. I've found the HTC One M7 to be the finest smartphone on the market for the past 12 months. When I get the chance, however, I'll be switching to the HTC One M8 – as soon as possible.
I find the ability to choose from a number of focus points with the Duo Camera setup on the back of the M8 (as you'll see in the demo video below) to be more than just a little enticing. The ever-so-slightly larger display with the M8 inside a chassis that's only a tiny bit bigger than the M7 also makes the change-over an obvious choice.
What do you think? Pricing on the HTC One M7 is about to get cheaper now that the M8 is coming in. At the moment they're still the same price as one another, but we'd not be surprised by cuts in the M7 sooner than later.
If you're a brand new customer, is the idea that you'll be able to get last year's hero device for cheaper than this year's release enticing enough to go for it? The HTC One M7 is still more than powerful enough to run today's finest apps, and the camera certainly still holds its own in the wild, but do you still need the newest in new, no matter what?
We'd recommend either device to a new user right this minute. We've reached a point in the smartphone market where even last year's device is still battle-ready against this year's, without exaggeration. It would appear that we may have reached a point where no more significant changes are happening in the smartphone hardware universe – or a point at which HTC has decided they've created the perfect handset.