HTC One KitKat update late: coming clean on 2-weeks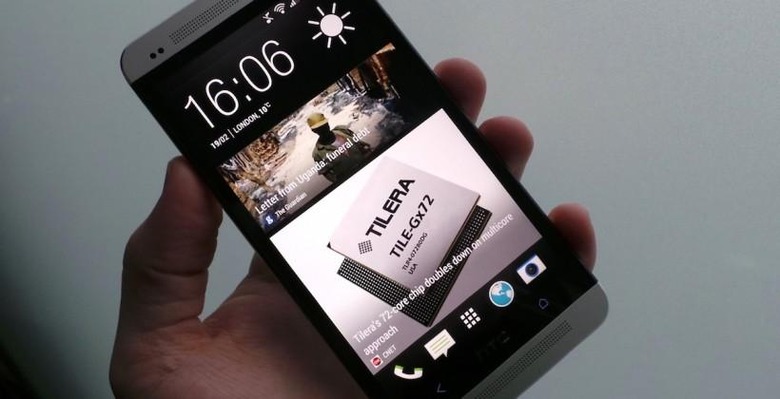 This afternoon the folks at HTC have let it be known that their original 90-day window for the full update of the HTC One to Android 4.4 KitKat will be missed – if only by a bit. They've suggested that, although they've already (effectively) done their part in actually shipping the software to the carriers in the USA in question, the certification process each of these brands go through after the fact may miss the 90-day window. That goes for AT&T, Spring, Verizon, and T-Mobile USA.
Straight from HTC America President Jason Mackenzie comes a bit of news for the public – but especially those with HTC One smartphones still waiting for their update, 90 days later. He begins with a bit that suggests that the brand is recognizing their own tiny less-than-perfect schedule in as transparent a way as they can muster.
"While we continue to be a leader in Android innovation and have done 'ok' with software updates, we recognize that 'ok' is not good enough." – HTC
Could this in any way be referencing Motorola's recent quick-pushes?
Mackenzie continues by noting that, staring with Android 4.3 Jelly bean last year, they'd be a leader in sending out Android updates as quick as possible. They again suggested as much with the release of Android 4.4 KitKat, saying that they'd deliver their own build to users in 90 days – 90 days after Google officially announced the software.
At the moment, says Mackenzie, HTC is in the certification phase with all four major carriers in the United States. Both HTC and the carriers are enthusiastic about sending out the software, of course, so Mackenzie says, as he adds the following as well:
"That said, the software development process does not always follow a linear path and we know today that we will miss our self-imposed target. The good news is that we won't miss by much as it shouldn't be more than one to two weeks to complete each of the carrier versions of HTC One." – HTC
So rejoice, perhaps, in the idea that the HTC One you've got in your hand right now will see Android 4.4 KitKat in about two weeks, or one week if you're especially lucky.
UPDATE: HTC adds a bit of a note this afternoon as well: "KitKat for the HTC One *is* already rolling out in the Nordics, Eastern Europe, Turkey, Ukraine, Middle East and North Africa regions, with more markets set to follow."