HTC Mondrian WP7 leaks ahead of German launch?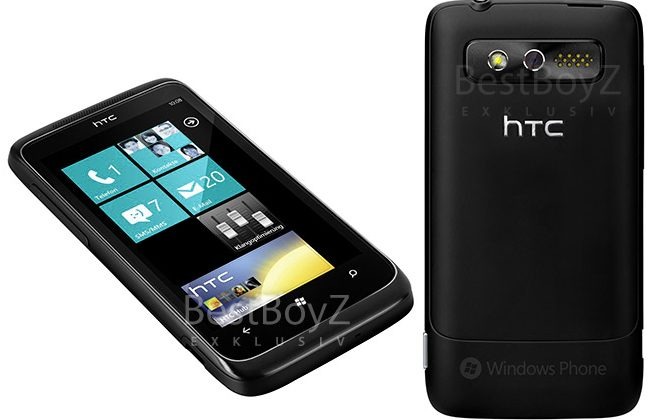 One of the Windows Phone 7 handsets we've previously heard connected with AT&T, the HTC Mondrian has leaked – in press shot form, at least.  However, according to BestBoyz anonymous source, the handset is headed to an unnamed German carrier.
That would certainly appear to be borne out by the Germany language screen graphics on these renders, though whoever put them together wasn't kind enough to also include a carrier name.  HTC's Hub is present, though we're not sure exactly what the scale of the company's Sense customizations will be.
Windows Phone 7 is due to make its official European debut on October 11th, with a US launch the following month.  We've also seen the HTC Mondrian – in AT&T form – appear in a leaked commercial.
[Thanks Tony!]