HTC Incredible S Review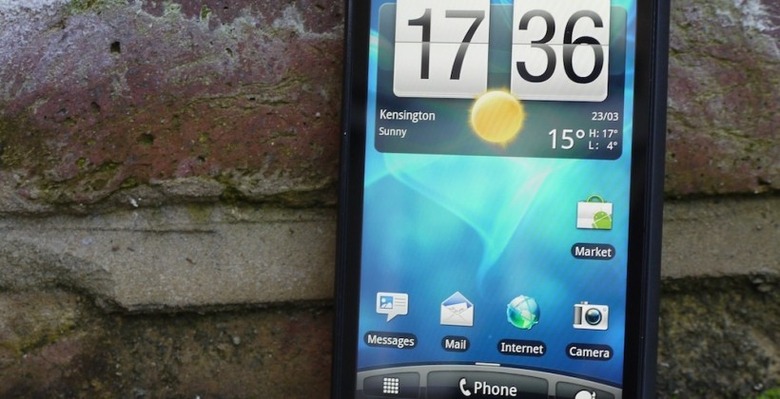 The first of HTC's new range from Mobile World Congress last month, and tracing a direct line back to a handset almost 12 months old, the HTC Incredible S should on paper leave us cold. Packing neither the huge screen of the Touch HD, nor running the latest OS like the imminent Desire S, it's a single-core phone in what's fast shaping up to be a dual-core world. Thing is, underdog devices have a habit of surprising you, and the Incredible S is no different. Check out the full SlashGear review after the cut.
Hardware
It's tough for an all-black smartphone to stand out of the crowd, but by a combination of distinct design and a little razzle-dazzle the Incredible S does at least make an attempt at differentiation. The 120 x 64 x 11.7 mm chassis – which tips the sales at 135.5g – is finished in soft-touch plastic and has an unusual molded rear panel. Some we asked liked it, others felt it looked like a pond liner, but either way the phone fits nearly into the palm and the edges feel surprisingly slim.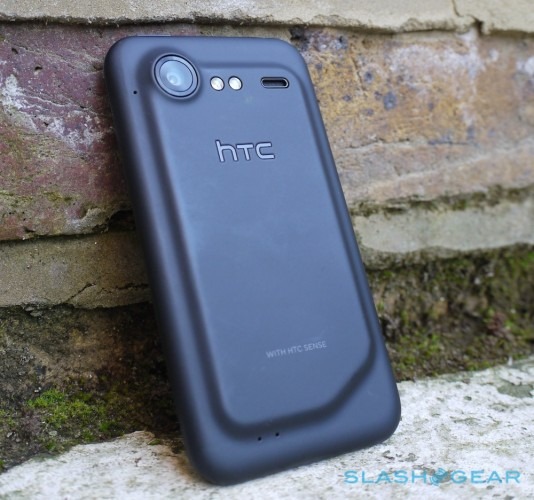 Up front is a 4-inch WVGA 800 x 480 touchscreen with a 1.3-megapixel camera LED indicator light. The panel itself is a Super LCD with bright colors, decent saturation and generally strong performance; despite lacking qHD resolution, like the EVO 3D, on-screen graphics generally look smooth and crisp. Underneath is the usual row of touch-sensitive buttons for home, menu, back and search. Unusually, though, the button legends rotate when you flip the Incredible S 90-degrees counter-clockwise. It's reasonably pointless but entertaining nonetheless, and a good gimmick to show friends. On the left edge is a volume rocker and microUSB port, though HTC still refuses to add a dedicated camera shortcut to the other side.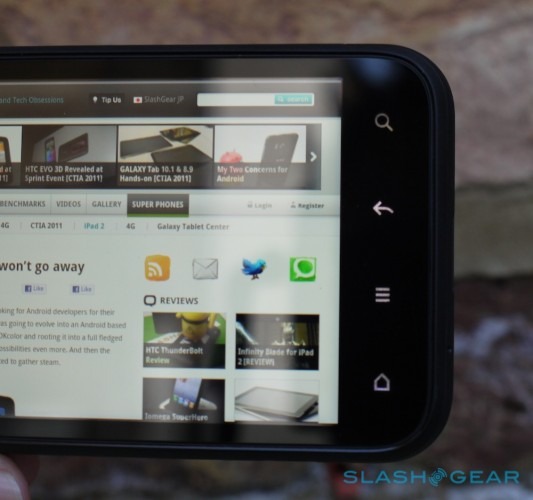 Power/lock and the 3.5mm headphone jack are on the top edge, while on the back is an 8-megapixel autofocus camera with dual-LED flash, a single speaker, and a subtle embossed HTC logo. Peel off the back cover and there's a microSD card slot, a removable 1,450 mAh battery and, underneath that, the SIM card slot.
HTC may have announced its first dual-core handsets at CTIA 2011 this week, but the Incredible S is resolutely single-core. A 1GHz Qualcomm Snapdragon MSM8255 – as in the Desire HD – runs the show, paired with 768MB of RAM and 1.1GB of internal storage. Connectivity includes HSPA/WCDMA and quadband GSM/EDGE, along with WiFi b/g/n and Bluetooth 2.1, and there's GPS, a digital compass, g-sensor, proximity sensor and ambient light sensor.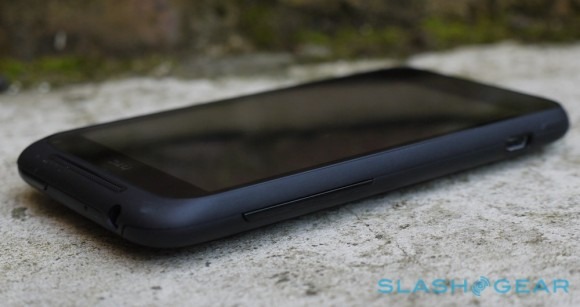 Unfortunately HTC apparently have no plans, as of writing, to make the striking red version of the Incredible S more widely available. Instead the company is testing the waters with a limited Danish release. Still, even in sober black it's a solid, well-constructed device, and we're pleased to see HTC's trend of putting difficultly-pressed power/lock buttons has ended with the Incredible S' easily-stabbed key. The only real omission is an HDMI port.
Software
Unlike it's MWC 2011 launch-mates, the Incredible S arrives bearing Android 2.2.1 Froyo rather than Gingerbread. It's a disappointing decision on HTC's part, though the underlying platform is of course tarted up with HTC Sense. An update to Android 2.4 is promised, though there's no definite release date.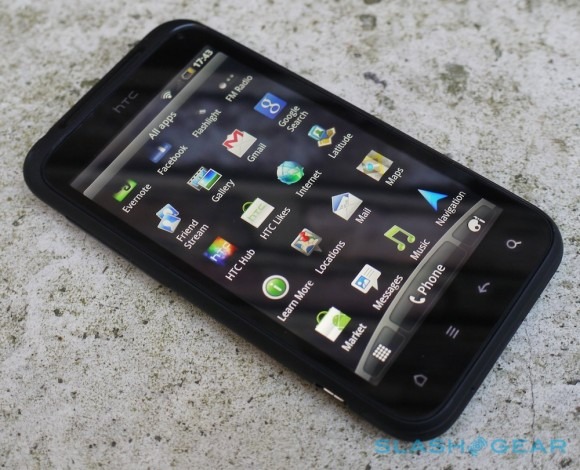 Still, out of the box there's no shortage of functionality. The latest version of Sense has evolved into an impressive bundle of local and online services, with the HTCSense.com site offering remote access to contacts, calendar, messages and more, tracking, and remote lock/wipe. There's also a dedicated HTC Hub download store, with various widgets and apps for the phone, alongside the full Android Market. As usual, signing in with your Facebook, Twitter and Flickr accounts pulls updates into the combined FriendStream timeline.
HTC throws in a copy of Quickoffice, along with SoundHound and its custom navigation app which allows for cached mapping data (but charges for directions, unlike Google Maps). There's also a Car Panel interface, intended to be stab-friendly when you're concentrating on driving, and the Connected Media app for handling DLNA support, a wireless workaround to the absence of HDMI. Finally, there's a Reader app for downloading ebooks from Kobo's store, complete with a few preloaded titles.
Camera
HTC's smartphone cameras have been middling in their performance but generally improving, and the Incredible S marks another incremental step up for still and video capture. Like we found on the Thunderbolt, 720p HD video is a particular strength, with reasonably smooth footage that only shows tearing during fast pans. Low-light video is also impressive, and HTC offers a number of effects which can be applied.
HTC Incredible S 720p HD video sample:
Stills obviously do better the more light you give them, though the dual-LED flash does a reasonable job as long as you're neither too close nor too far from your subject. It can lead to a fair amount of noise in the final picture, however. Touch-focus works in both still and video modes, a marked improvement over the fixed center-focus of earlier Android handsets, though there's some lens jumping as the focus shifts which mars the usability during video recording. In addition to tapping the screen to fix the area of focus, HTC's system also meters the color and exposure based on that point. There's also optional Face Tracking and geotagging.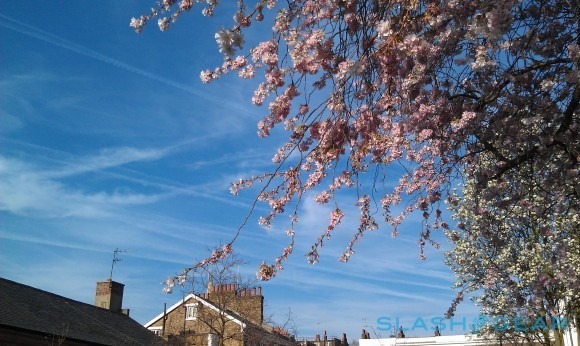 You're not going to achieve DSLR-style images, and the Incredible S' manual settings – for exposure, contrast, saturation and sharpness – lack the scope of even a regular point-and-shoot camera, but there's a lot more tweak-potential for interesting shots. HTC's various filters and effects, like sepia and polarization, can be applied quickly through a side menu (with thumbnail previews of the type of effect) and also work with both stills and video. While there's no dedicated macro mode, close-up images are far better than, say, we found with Nokia's E7.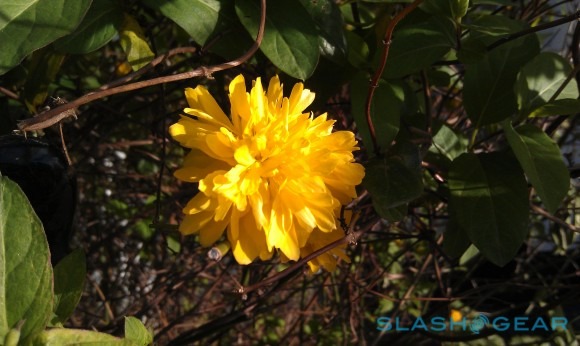 The front-facing camera, while higher-resolution than the VGA example you'd find on, say, the iPhone 4, isn't going to be much use for more than the odd vanity shot. Oddly, HTC doesn't include its (gimmicky but arguably useful all the same) Mirror app, as on the Desire S, which turns the smartphone into an expensive way of checking there's no spinach stuck in your teeth.
Phone and Performance
Interestingly, despite the same processor and RAM as the Desire HD, the Incredible S feels faster and generally more polished than its larger sibling. In fact, while Gingerbread would obviously be preferable to Froyo, the Incredible S is still a snappy runner. We ran benchmarking tool Quadrant and the handset scored 1559, higher than a Nexus S also running Android 2.2, but what the raw figures fail to convey is quite how slick the overall experience is.
Even heavy webpages pan, scroll and zoom swiftly, and apps load with the minimum of delay. There's little in the way of pixelation while pinch-zoom resizing images, and video playback is similarly smooth. Unfortunately, out of the box there's only support for 3GP, 3G2, MP4 and WMV video, but third-party apps can of course add to that list.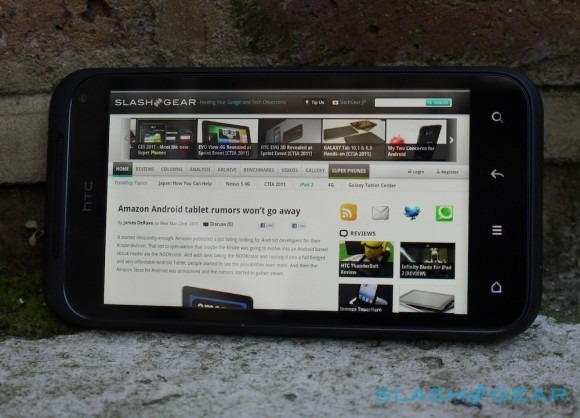 Android 2.2 means Flash Player support, and the Incredible S handled the latest version, 10.2, reasonably well. Trying to stream a 720p HD video over WiFi left us with some dropped frames and jerkiness, though was still watchable, but lower resolutions were perfectly acceptable and general Flash animations and games played as expected.
As for phone performance, the Incredible S clung to a signal well, and audio quality in voice calls proved clear and interference-free. There's a Mobile Hotspot app pre-loaded as well, allowing you to share the HTC's 3G data with up to eight WiFi-tethered devices, complete with optional WEP/WPA/WPA2 encryption and the ability to set a lower number of simultaneously connected users.
Battery
HTC predicts up to 380 minutes of WCDMA talktime (580 minutes GSM) or up to 370 hours WCDMA standby (290 hours GSM) from a full charge, and in practice – with mixed use – the Incredible S proved capable of lasting a full day. In fact, compared to the power-hungry Desire HD (which admittedly has a bigger display) the Incredible S' longevity was a minor revelation. With push-Gmail turned on, and some regular Twitter and Facebook updates throughout the day, we were able to go from morning through to evening with some browsing, a little photography and some Google Maps use.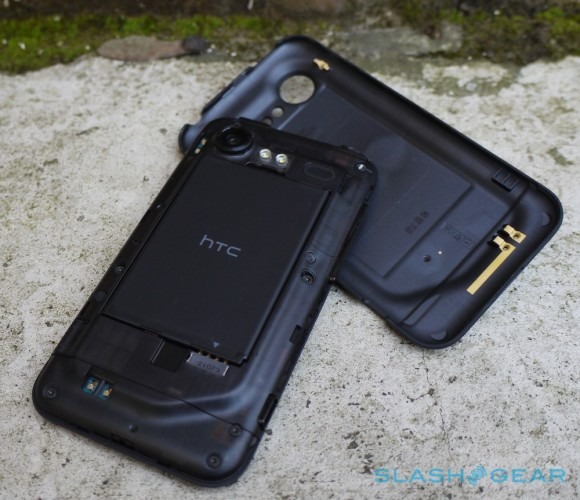 Obviously heavier use – or turning on the Mobile Hotspot app – will see the battery drain quicker, and as with any modern smartphone there are various choices to be made which can prolong runtimes based on how you use the handset. Periodic social networking updates can be a significant drain, and we found notching down the frequency at which they refresh – or even leaving them set to manual – meant we had more juice for browsing and GPS.
Wrap-Up
As we said at the start, it's easy to discount the Incredible S from specs on a screen. A single-core processor, superseded version of Android and twiner display size all fall short on paper. In reality, though, the Incredible S manages to occupy a sweet-spot previously poorly served by HTC's Android line-up. At 4-inches it's more usable than the 3.7-inch Desire but not as unwieldy as the 4.3-inch Desire HD; the fact that the display itself is an excellent Super LCD panel does no harm either.
It's also a fine example of how manufacturer familiarity with a particular software build, hardware set and clear usability guidelines can add up to a great smartphone even without the latest specifications. With dual-core processors yet to convince on battery and functionality, you could certainly make the case that in sticking with the more proven single-core chip, the Incredible S does a better job of balancing speed and all-day usability.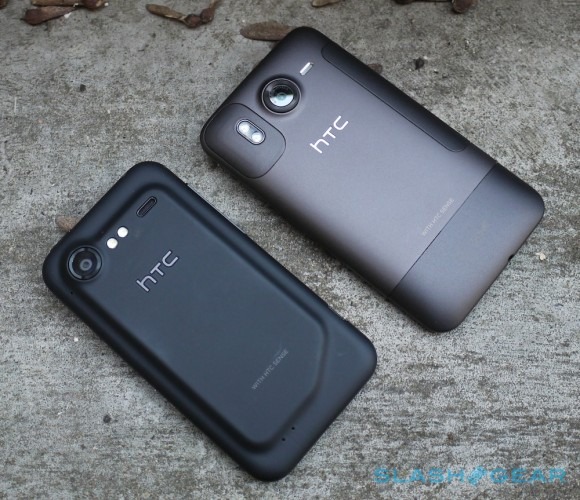 A two-year agreement is a long time in today's smartphone software world, though, and there's no telling whether the Incredible S' Snapdragon will be enough for future iterations of Android. With a proliferation of dual-core right around the corner, there's a good argument for the sensible would-be Android buyer to hold off and wait a while to see what's incoming, if future-proofing is a key concern.
Nonetheless, we always recommend buying a device for what it does today, not what it might do tomorrow, and on that basis the Incredible S is a solid choice for the mass market. A decent turn of speed, stable software and ticks in most of the hardware boxes we expect – including a respectable camera and great browsing experience – add up to a great all-rounder. The oblique aesthetics might deter some, but they're missing out on another strong HTC smartphone.