HTC Hima specs recited by benchmark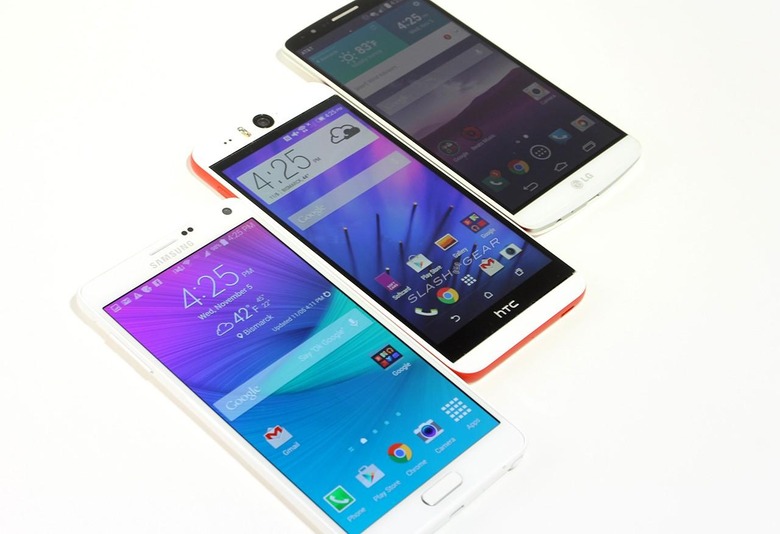 This morning we're seeing a benchmark readout which appears to confirm leaked specifications for the next HTC hero phone. This device is code-named HTC Hima, or HTC6535LVW, and it rolls with an odd combination of next-generation features and last-generation features. For example, this device comes with a Qualcomm Snapdragon 810 processor (next-fen) but uses a 1080 x 1920 pixel display (decidedly this-gen.) This device will likely be revealed in full inside the first month of 2015 for release in early Spring – or maybe even late Winter.
Inside the HTC Hima, according to this readout, you'll find a 5-inch display with 1080 x 1920 pixel display. This is the exact same size as the HTC One M8's display – it likely works with the same technology as well. Super LCD3 works great on the HTC One M8 and it'll be good to go on the Hima as well.
Also under the hood here is 3GB of RAM – standard for devices working with the Qualcomm Snapdragon 810 processor. This processor will work with between 384MHz and 1958.4MHz clock speed, and will roll with an Adreno 430 GPU.
Instead of using "UltraPixel" cameras, this device will have a 20.7-megapixel camera at its back. Up front you'll find a 13-megapixel camera, not unlike the HTC Desire EYE.
In fact, with a 5-inch display, Snapdragon processor, and the newest version of Android and HTC's own UI, this device will be VERY similar to the Desire EYE. We'll be betting on metal rather than plastic, though – without a doubt.
VIA: NoWhereElse