HTC Hero running Android 2.1 with new HTC Sense spotted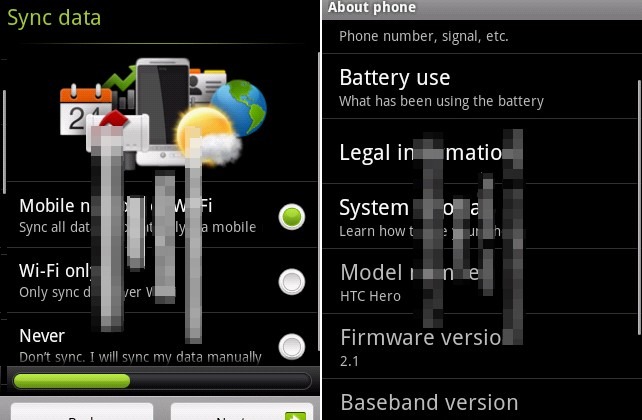 HTC's public plans for their Sense UI and newer versions of Android have basically amounted to asking device owners to wait; an update to Android 2.0 for the HTC Hero has been promised since the end of October, but so far has not proved forthcoming.  That might be because HTC aren't reworking Sense for 2.0 but for Android 2.1; screenshots purporting to show the HTC UI running on the as-yet unreleased OS have leaked.
The images show the Hero running firmware 2.1 together with a new sync control dialog that allows users to switch between manual, WiFi-only or 3G/WiFi synchronization.  There's also a new control bar added to the homescreen, with shortcuts to different wireless connections; it's unclear if this replaces the individual toggle switches found in HTC Sense on the Hero and HTC Tattoo currently.
Interestingly, the homescreen is shown in both portrait and – slightly janky – landscape orientation, which has led some to suggest that another landscape-slider Android device from HTC is in the works.  Alternatively they could merely have added accelerometer-controlled landscape viewing.  Android 2.1 is tipped to arrive before the end of 2009.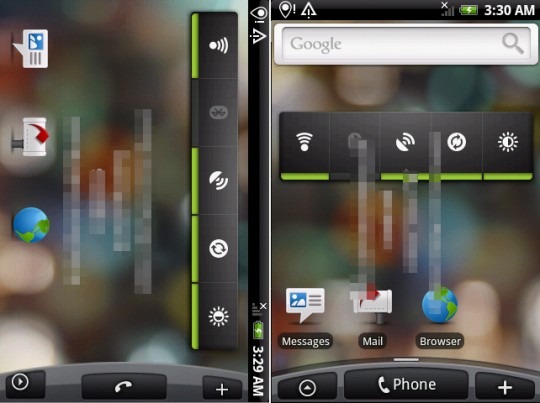 [via HDblog.it]