HTC Hero Android 2.1 update from April 4th?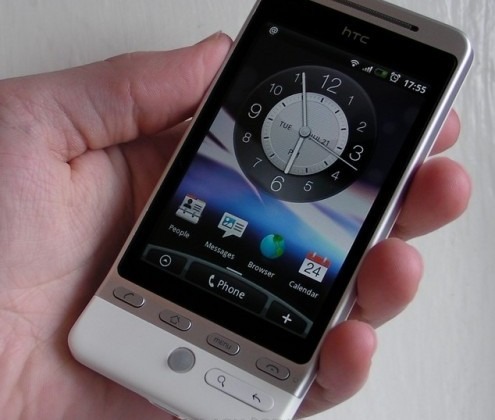 It's looking more and more likely that HTC will miss their self-imposed deadline for the Android 2.1 update for the HTC Hero, which we were told back at MWC 2010 would arrive in February or March.  According to a supposedly leaked timescale document on xda-developers, HTC in fact won't start pushing out the update until April 2010, kicking off on April 2nd with the unlocked version of the smartphone.
That will be followed by the T-Mobile UK/Germany and Orange UK/Spain handsets on April 16th, with other carrier-branded versions following later through the month and into May 2010.  Notably absent is any mention of US devices.  Of course, this could all be faked; we've got a request in for the latest information from HTC themselves, and will update with what we hear back.
HTC EU (Nordic/Greek/RUS/UKR/SA) 2010/4/2

TMO – UK TMO 2010/4/16

UK/ES Orange 2010/4/16

TMO – DE TMO 2010/4/16

SFR signature Orange 2010/4/22

ZA(Vodacom) HTC 2010/4/22

H3G UK H3G 2010/4/22

HTC BE HTC 2010/5/4

HTC TUR HTC 2010/5/4

TMO – PL TMO 2010/5/10

TMO – HU TMO 2010/5/10

TMO – MK TMO 2010/5/10
[via Android Community]