HTC HD7S Windows Phone 7 Hands-On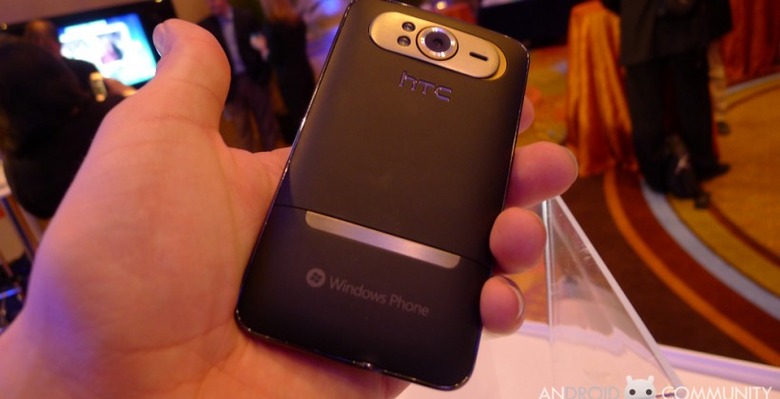 The S is for Super LCD! That's what we were told right before we ran head-first to the back of the AT&T party we were at on the first official night of CTIA 2011. It was at the back of this party that we were given the opportunity to indulge in the HTC HD7S is another addition to HTC's portfolio of gigantic 4.3-inch screen devices, this one with a 1 GHz processor, a 5-megapixel camera with dual-LED flash on the back, and WVGA Super LCD display on the front. This phone feels VERY familiar, and lovers of the wave of 4.3" screens HTC's been rolling out recently should feel satisfied with looks!
Having just completed reviewing one 4.3-inch phone by that name of HTC Inspire 4G, (which incidentally, they also had on display here at this AT&T event,) and being currently right in the middle of reviewing the HTC ThunderBolt for the greater justice of LTE everywhere, this phone does not feel like I've never handled the size before. That said, this phone does have its own unique set of features, the most glaring of which being that this phone runs Windows Phone 7.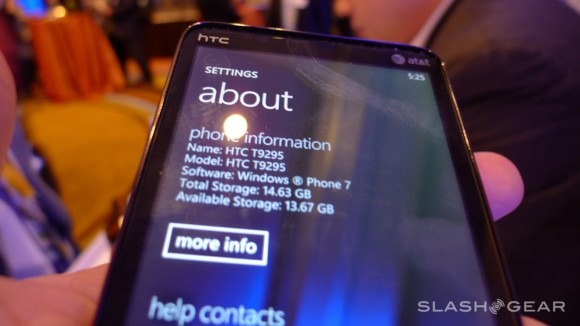 When this phone is released, it will take the new top spot for screen size on a WP7 phone on AT&T. This phone comes loaded with a media subscription service by the name you might already well know: U-verse. This Is a system you can use to grab all the media you want for a set fee each month, all of it for your Windows Phone 7 phone. And what's best about this slight revamp from the past HTC HD7? The fabulous display, of course!
[vms 17cd627a34a6a0fb4113]
This phone will be running the newest version of Windows Phone 7 when it's released, and I hope it'll be a brand spanking new and amazing look at the system as it reaches for newness and usability. Holding this phone is of course a dream as HTC has poured one whole insanely large amount of cash on the usability of these 4.3" sized handsets, and the simple fact that this device is a Windows Phone 7.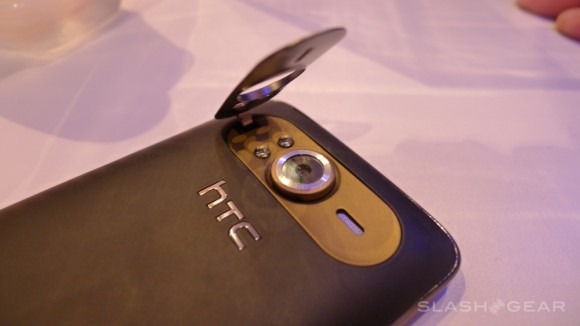 The oddest piece of hardware on this entire phone is the kickstand. It does not extend very far, and from the feel of it, it's not quite as strong as what we're seeing on the HTC ThunderBolt. And it's at the top. Crazy! Usually a kickstand sort of like this would be near the bottom, or at least inside the 2nd half of the device (bottom-wise.) This means for lots of landscape, and otherwise you're out of luck!