HTC HD2 WinMo 7 upgrade tipped by HTC support team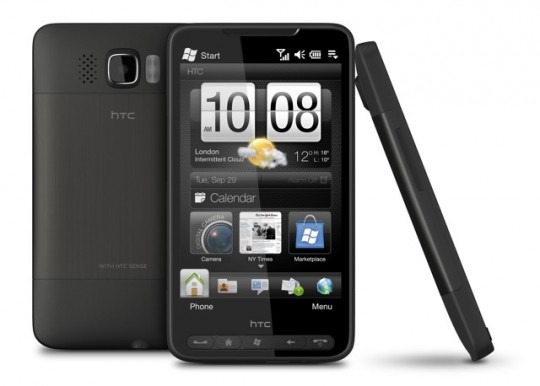 Windows Mobile 7 has been in the headlines this week – and not for the best of reasons – when sources in Asia suggested it might be delayed into 2011, but there's some potentially positive news for HTC HD2 owners or would-be owners.  According to an email from HTC's European customer support team to an xda-developers forum member, HTC plan to offer a free Windows Mobile 7 ROM download to HD2 owners "when it is available".
Dear Toby
Thank you for your enquiry about HD2

What we do it ROM Upgrades from our website, however 6.5 windows mobile has only been out 2 months and windows mobile 7 hasn't even been developed. This wont be out until next November at the earliest. But when it is available it will be a free download.

If these steps have not helped, please let me know by responding using the link provided and I will be happy to check again for you.

Best regards,

Terry Snelling

HTC customer support team

HTC Corp. Global Service Division

http://www.htc.com/europe/CA_Hotline.aspx
Of course, that's kicked off a discussion at xda-developers about the likelihood not only of an official ROM but whether a hacked, unofficial WM7 ROM for the HD2 will be possible.  Such ROMs rely on compatible drivers culled from official devices that share the same hardware as the older models, and it remains to be seen what components used in the HD2 will still be in play by the time the first WM7 handsets arrive.
We first heard talk of Windows Mobile 7 on the HD2 back in November 2009, when an unnamed source tipped an official upgrade was on the drawing board, and then HTC tweeted – and promptly deleted – similar information themselves in December.  As we said last year, you should only ever buy a device because it fits your needs now, not for what it may or may not do X months down the line.
HTC HD2 hands-on:
[vms 3bcea3b7513ccef5857a]
[via jkOnTheRun]