HTC HD2 Windows Phone 7 update axed: buttons to blame?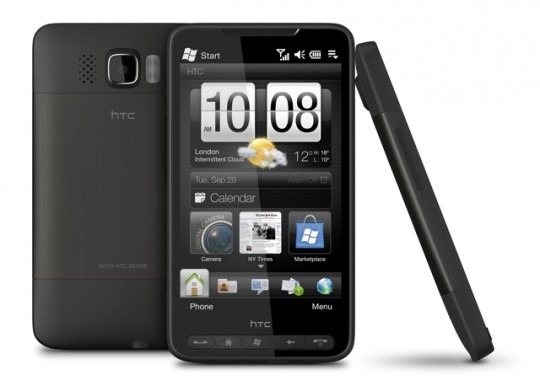 Talk of a Windows Phone 7 update for the HTC HD2 has circulated pretty much since the phone was launched, but despite ostensibly positive hints from HTC themselves, it looks like Microsoft's newly-rigid hardware guidelines have scuppered the Snapdragon smartphone's chances.  Speaking to APC Magazine, Natasha Kwan, General Manager for Microsoft's Mobile Communications Business in the Asia-Pacific region pointed out that the HD2 won't qualify for an upgrade as "it doesn't have the three buttons".
The buttons Kwan refers to are the Home, Back and Search keys that are mandated for all Windows Phone 7 devices.  Instead, the HD2 has Call, Home, Start, Back and End/Power controls.  Microsoft have allowed handset OEMs some flexibility in adding in extra keys – such as volume rockers or camera shortcuts – but none when it comes to the basic three on the front panel.
It may not solely be buttons holding the HD2 back, however.  "There are some hardware components that the HD doesn't have" Tony Wilkinson, Business Operations Director for Microsoft Australia, suggested to APC, though given we won't find out the full hardware profile for WP7 devices until MIX 2010 later this month we'll have to wait a while to see exactly what those shortcomings might be.
[via WMPowerUser]