HTC HD2 gets MeeGo 1.1 install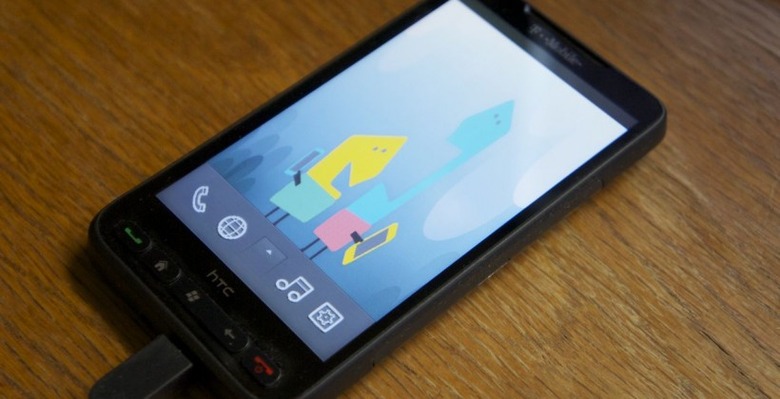 HTC's HD2 has become something of a favorite among smartphone modders; we've already seen the Windows Mobile 6.5 device swap its Microsoft OS for Android and Windows Phone 7, and now it's the turn of MeeGo 1.1. Steve Troughton-Smith spotted that, since the HD2 is relatively similar to the Nexus One in terms of core hardware, it should be possible to tweak the instructions for installing MeeGo on the Googlephone to suit the HTC.
With a borrowed kernel from the Ubuntu for HD2 project, Steve managed to get the HD2 booting into MeeGo 1.1. It's not all plain sailing, however; so far the touchscreen doesn't work, which certainly makes actually using it as a phone somewhat tricky, and the WiFi and graphics acceleration also need to be fixed.
By installing Android's adb daemon, Steve was able to get a shell over USB and thus load some apps, and it sounds like he'll be working on smoothing out the other wrinkles. MeeGo's UI is different enough to be intriguing, and with the first official Nokia device running the OS not expected until sometime in 2011, this might be the best way to get your hands on a MeeGo smartphone until then.
[Thanks Steve!]