HTC had a terrible Q1, ready for HTC 10, Vive rescue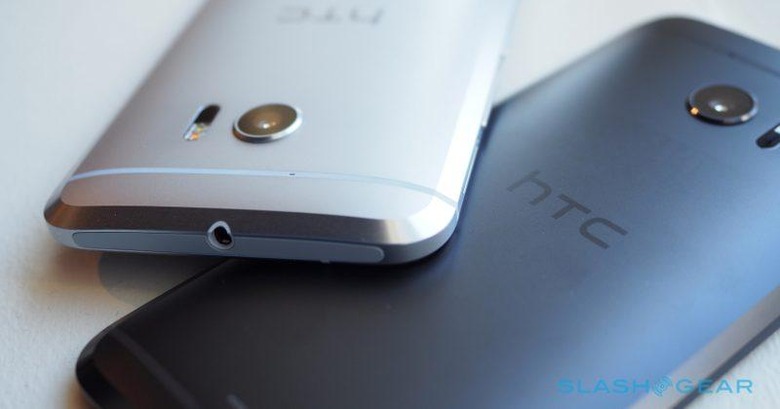 When your revenue plummets by more than 60% in year on year figures, you should probably be panicking. HTC, however, isn't. Despite its very gloomy first quarter financial report, as expected by almost everyone, the Taiwanese company isn't curling up in a corner just yet. That's because it believes it has two aces up its sleeves: the HTC 10 smartphone and the HTC Vive virtual reality headset, both of which just barely missed the first quarter. Whether they're enough to truly save HTC from its sinking ship remains to be seen in the next three months.
HTC reported a quarterly revenue of 14.8 billion NTD, roughly $463 million, for the first quarter of 2016. Already a small number, that is even worse when put into the perspective of year-on-year growth. In 2015's first quarter, HTC actually made 41.52 billion NTD in revenue, around $1.3 billion. That's a sharp 64% dive in just 12 months. It also revealed an operating loss of 4.8 billion NTD, about $148 million.
The OEM, however, isn't too worried. Those figures don't yet include its latest babies. The HTC Vive VR headset only launched in the second quarter and the HTC 10 has barely begun to roll out. Unlike HTC, Samsung actually rushed its Galaxy S7 out early in the first quarter, which did wonders for its financial report card. Whether that strategy will pay off in the long run remains to be seen but, suffice it to say, HTC is putting its eggs in the second quarter basket.
HTC is obviously banking on the HTC 10 and the HTC Vive to pull it out of its misery. The company has been showing dismal earnings year after year and is in dire need of a reprieve. While the HTC 10 has so far been received warmly by media, it has yet to be judged in its actual market performance. Reports coming in from China are painting a discouraging picture, but it's really too early to tell. But given the industry-wide slowdown on smartphone sales and adoption, HTC might do well to have a plan B.
Plan B is actually the HTC Vive, which is probably a better candidate for a savior. Virtual reality is new and hip and as early as now, the Vive is poised as one of the two top contenders in the market (three if you include Microsoft's HoloLens). Of course, it has a higher price tag, especially when you consider the total cost of ownership, which requires a rather beefy PC setup. Still, with analysts and observers looking at VR as the next big thing, HTC's position as the forefront could indeed help its second quarter earnings.
SOURCE: HTC (PDF)