HTC EVO Design 4G Review [Video]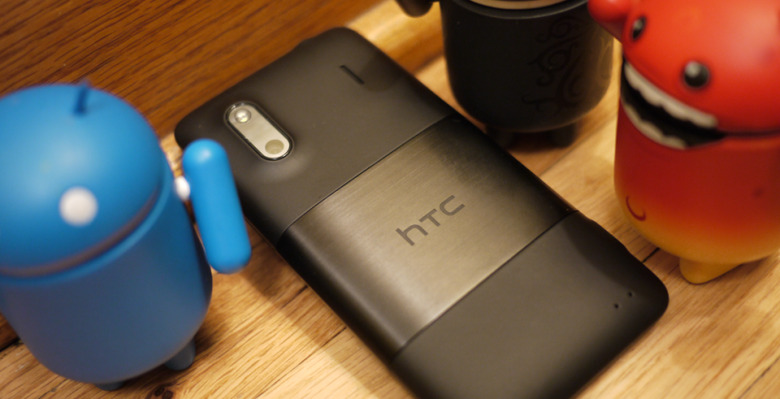 Here we have the *near* smallest smartphone to carry the legendary EVO namesake, and with a 4-inch S-LCD display with qHD resolution and price tag of under $100 right out of the gate, we've got to wonder if this is the perfect package for petite palms. Android 2.3 Gingerbread is powered by a 1.2Ghz single-core processor from Qualcomm, all inside a smartphone that's a scant 4.80 x 2.40 x 0.50 inches in size. It's tall, it's substantial, and it's made to be your everyday hand-sized EVO at an inexpensive price.
First have a look at this device in-hand as it was given the hands-on treatment by yours truly a few days ago. Look how nicely it looks in the hand!
Hardware
First of all, the display on this device is sharp. It's not just sharp, it's qHD sharp – have a look back at our unboxing and hands-on with this device to see all the comparisons you could possibly want between the original EVO and this EVO Design – note that the amount of pixels are the same even thought the display size has been reduced in size. That means that the pixels are might tightly packed, resulting in some excellent sharpness.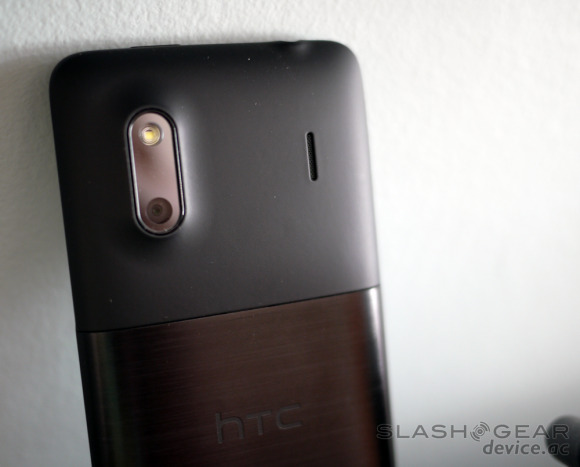 The EVO Design has both soft plastic and metal along the back, the bottom being able to be popped off with a LOT of effort for you to be able to access the battery, the SIM card, and the microSD card slot which comes packed with an 8GB card right out of the box. You also get 4GB of built-in storage, 768 MB RAM, and on the front and back you've got cameras, one 1.3 megapixel camera and one 5 megapixel camera, the back with a single LED flash for all your dark dwelling subject matter.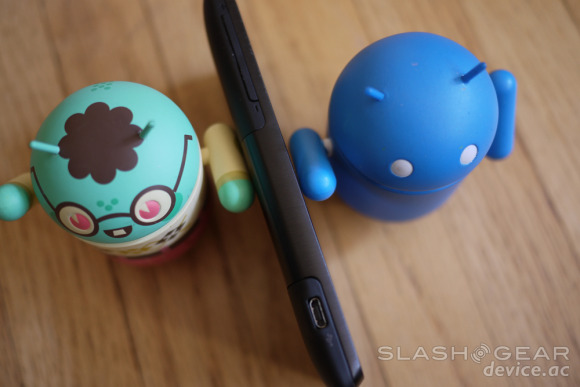 This device, as I've mentioned above, is suited for either a petite hand seeking a smartphone that seems the same large size as every other Android device holding person in the world gets, or for the regular Android lover hoping for a feel similar to that of an iPhone, just sitting there perfectly shaped for the inner part of the palm. This device again is 4.80 x 2.40 x 0.50 inches while the iPhone 4S is 4.54 x 2.31 x 0.37 inches – rather comparable if I do say so myself.
*Also note* that though I'd originally called this this smalled smartphone ever to carry the EVO name, I've been corrected! The smallest EVO on earth is still the EVO Shift, a 3.6-inch display having slide-out QWERTY keyboard toting device. Go big, EVO!
Software
Though this device does not have the newest version of Sense, still working with Sense 3.0 yet appearing very much to have the majority of the features that make that most updated version of the HTC user interface great. There's the ring-pull unlock screen, the complete customizability of aesthetics you should be used to from several versions of Sense, and that all-powerful clock and weather widget that makes HTC devices look so very professional and well made, right there front and center.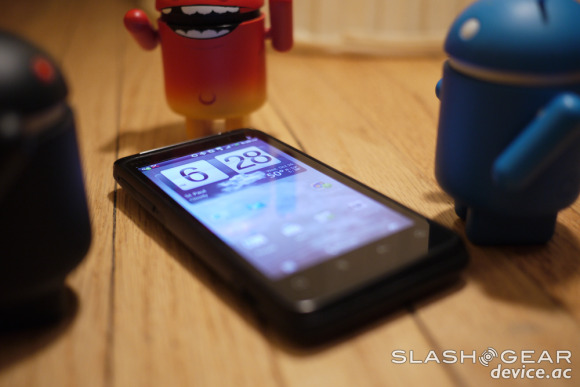 As far as its ability to please on a processor level, this device does outdo smartphones of generations past in benchmark tests, but can't quite add up to the dual-core processor packing collection of superphones that are out today. That said, you won't find this device skipping a beat for normal everyday tasks, and only the most power-hungry games and apps will be showing their want here with the single-core Qualcomm. The average user shouldn't worry a bit.
Check out a couple of benchmarks here and know the truth.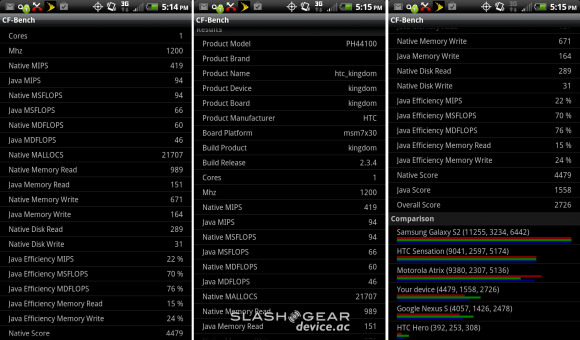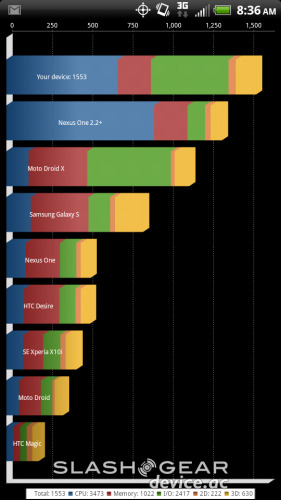 Camera
The camera on the back of the device is a 5-megapixel rated single-LED flash having shooter that's capable of capturing 720p HD video, while the front-facing camera is 1.3 megapixels and is really only good for video chat. Have a look below at a single photo example with several other photos in the gallery at the bottom of this post showing off the camera's photo abilities. Also see a 720p video below the photo to see how the HD video turns out.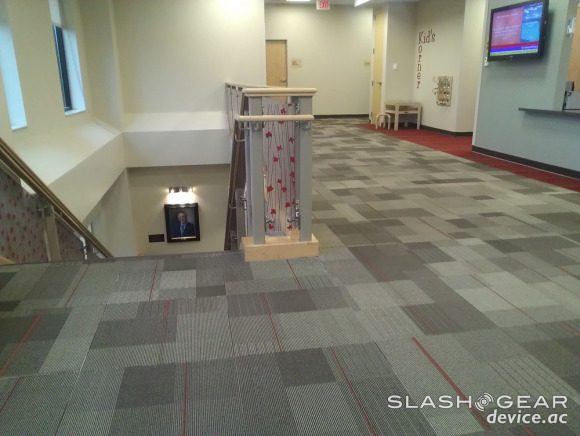 Battery
This device appears to be part of the next generation of battery saving miracle devices because even though the 1520 mAh battery is rated at 6 hours of use, standby on this device is fantastic. What you're seeing in the image below is the device having not been used for much of anything for over 24 hours.
Looks good!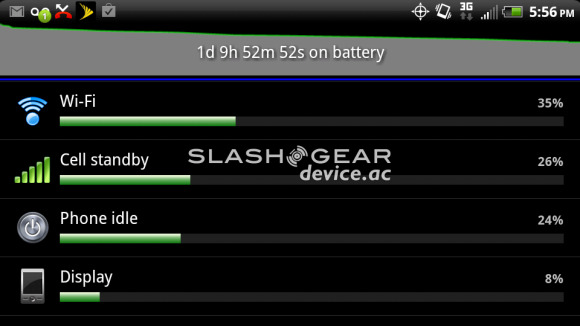 Wrap-up
This device isn't going to be the next step for you if you're looking to upgrade from the previous EVO or especially the EVO 3D since its processor takes the EVO Design to the cleaners, but without comparing to the rest of its close family, this device isn'y half bad. Like the rest of the HTC line, this device is extremely high quality and made not only to last but to function perfectly well through at least the 2-year contract period you'll have to sign up for. Not only that, this device takes HTC's design evolution and adds just a couple of unique cues that make this little monster look pretty neat – and it's quite comfortable to use as well.
Have a look at the gallery below, the images above, and the video of the hands-on and unboxing to see what you think of this device. If there's any questions you've got that I've not answered here, feel free to ask below and I'll do my best to answer.