HTC EVO Shift 4G Unboxing and Hands-On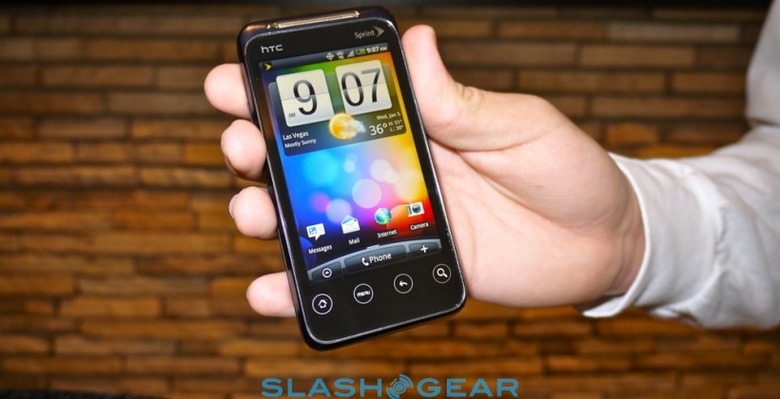 Sprint has just given us the highly publicized HTC EVO Shift 4G. The device is known to the internet as the cousin to the popular HTC EVO and will come in with a full keyboard, smaller screen and full 4G for Sprint's WiMax network.
Being touted as "not the next generation of EVO, but a 4G evolution for the masses," HTC originally planned the Shift for users who wanted a middle ground and loved the whole EVO following.
The device will ship with a 3.6-inch screen and sports a full QWERTY keyboard. With the keyboard being a main feature of the Shift, it definitely is one of the best mid-ground consumer keyboards we have seen. It's perfectly spaced and there is adequate spacing from the top row of the keyboard to the sliding front-half of the device. From our time with the device we found that the performance was very impressive with its new 800MHz processor, and provides EVO-like speeds on the smaller device.
The device is running Froyo and they currently have no comment on exactly when we will be seeing Gingerbread as the process to get a new OS on a phone is an extensive one. 3G to 4G transition on the device is still done via a software flip, but with Sprint's aggressive 4G expansion this will be less and less of a problem over the next year or so.
The HTC EVO Shift 4G will retail for $149.99 after a $100 mail-in rebate and 2-year activation, which makes it the lowest cost at launch device for any current 4G phone.
HTC EVO Shift 4G unboxing & hands-on:
[vms 1e6d8cd7b905f4e1bf72]